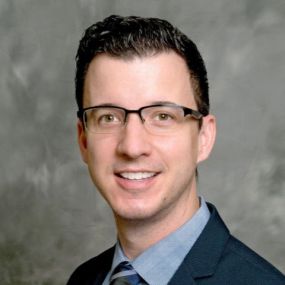 2019 District 6 Rising Star
Doug Schultz
Digital Communications and Publications Supervisor
Citrus College
Glendora, CA
Doug Schultz has served as the digital communications and publications supervisor at California's Citrus College since April 2017. In a short amount of time, he has elevated the status of the communications and external relations department and has become a vital member of the Citrus College community.
Within his first two months on the job, his immediate manager stepped down. This left Schultz leading the department while navigating his own position, which was new to the college. A recent transplant from Chicago and new to the community college system, Schultz juggled the two jobs without the benefit of having a professional network like NCMPR to lean on.
His attention to detail and unwavering work ethic are two of the many reasons Schultz has earned the trust of his team and top administrators. Among his accomplishments, Schultz built the college's social media channels from the ground up. The college's LinkedIn, Facebook, Instagram and Twitter accounts have all grown by a minimum of 60% in the last year. Deans and faculty members now regularly share their good news and photos with the college's Communications and External Relations department.
In his short time at Citrus College, Schultz also instituted an efficient workflow process for incoming projects, led a design/branding refresh and served as the crisis public information officer during a tense, six-hour lockdown earlier this year.
Before his work in the California community college system, Schultz was a one-person department for a local K-12 school district. As a result, he can quickly switch hats among graphic design, writing, editing, project management and being in front of an audience.
Schultz's communication and interpersonal skills elevate the status of the communication and external relations department.
"Doug's dependability and thoroughness have made him a trusted and respected team member for his office, his peers and college administrators," says Melissa Utsuki, Citrus College's executive director for communication and external relations. "His keen sense of intuition and self-awareness are characteristics that can't be taught and make him a vital member of the college community."
Doug Schultz holds a bachelor's degree in communication from DePaul University in Chicago and an associate degree from Harper College in Palatine, Illinois.