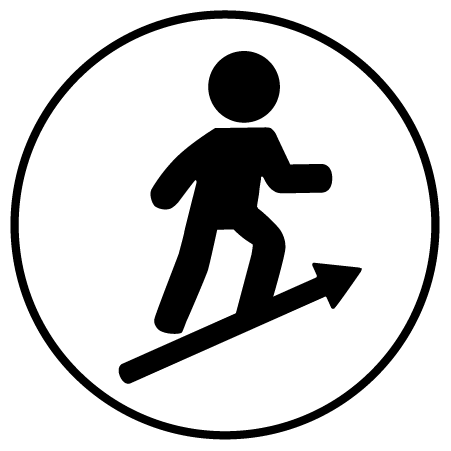 The D. Richard Petrizzo Award for Career Achievement honors a professional for career accomplishments in community college marketing and public relations. It is named after the award's first recipient, a former NCMPR president who helped shape the organization in its early years. It is presented by the NCMPR board of directors at the national conference.
---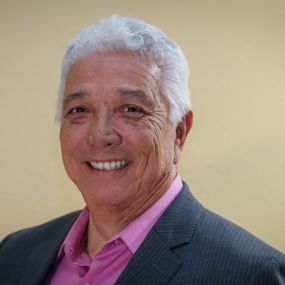 2022 Petrizzo Award Recipient
David Ysais
Public Relations and Communications Manager (ret.)
Los Angeles Trade-Technical College
Los Angeles, CA
In 15 years at one of the smallest colleges in the nation's most populous community college system, David Ysais (say ee-SIGHS, sounds like precise) is quick to ID an achievement that gives him the most pride: having President Barack Obama on campus. Twice.
"Obviously there's a lot of factors that go into hosting a sitting president or a presidential candidate," says Ysais, the retired public relations and communicators manager at Los Angeles Trade-Technical College (LATTC). "We had coverage from all over the world."
But what kept it all in perspective, he says, was the students telling Ysais, "(Obama) came to my school. He chose us."
Ysais has received NCMPR's Petrizzo Award, which honors a current or retired member of NCMPR for their career of service to college marketing and public relations.
Prior to joining LATTC, Ysais worked in radio for more than 25 years, as both a news writer/editor and the director of community services and editorials. For his station, the Los Angeles-based KNX Radio, a CBS station, Ysais covered everything from the Rodney King riots to the night Iran invaded the U.S. embassy in 1979, which coincided with Ysais' first day on the editing desk.
By comparison, Ysais remembers his first day at LATTC, too, when he also learned about how much the college needed marketing and public relations help: When he walked into a news conference about the high cost of textbooks a few hours before it was scheduled to start, he found a single microphone … and that's about it.
"So I quickly located a podium, doctored up a sign with the campus logo, placed the podium so you could see the college building identifier in the background and placed some food for the attending journalists," he writes in an email. "The event made all of the local newscasts. The campus noticed."
Within a year, he got LATTC featured on "Downtown with Huell Howser" on PBS. To this day, the episode airs at least twice a year and still brings some traffic to the college website. And in addition to Obama, other federal-level public servants to make announcements at LATTC in the last decade include President Bill Clinton, HUD Secretary Ben Carson, HUD Secretary Julian Castro and Secretary of State Hilary Clinton.
Such large-scale projects might stand out, but like any career, it's what's achieved when there are no spotlights that make up the day-to-day. Ysais began LATTC's campus-wide newsletter and started its first social media site, on MySpace. Facebook, Instagram and SnapChat eventually followed. Thanks to him, LATTC was one of the first Los Angeles community colleges to hire a full-time videographer. In 2010, Ysais helped resurrect the Tools for the Trades program, which had flourished from the 1960s through the 1980s. The college selects two students from each major career education programs and are awarded a full set of tools and equipment to help their transition into the workforce. The scholarship program continues to this day.
"He's somebody you could always call and get some sage advice from," says Juan Gutierrez, NCMPR's immediate past president, who has known Ysais for nearly a decade. "I consider him a sage just in the wealth of experience he's had."
---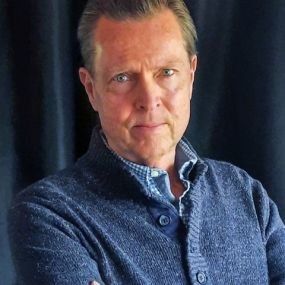 2022 Petrizzo Award Recipient
Alan Campbell
Associate Director for Marketing and Communications
Eastern Iowa Community College District
Davenport, IA
Alan Campbell is not one of those winter lovers. Cold … snow … ice … air that hurts to breathe … you can keep it.
Which makes it ironic that he spent seven years as the race director of the B-rrry Scurry (say burry), an annual February race at Clinton Community College in Iowa.
Though it's ironic, it's not surprising. Over the course of his 35-year career, Campbell worked with nearly every department possible at Eastern Iowa Community College District (EICC). It's one of the many reasons he is NCMPR's 2022 Petrizzo Award winner, which honors someone for their career of accomplishments in community college marketing and public relations.
When Campbell took over the race, it was losing the college money. Clinton's president told Campbell, if he couldn't improve the race, he would have to cancel the program.
"The next year I went and signed up multiple sponsors, and we were able to turn things around," Campbell writes in an email. "During my seven years, we built the participation to more than 1,000 in two consecutive years, (which is) still the record."
He is known as a consummate helper, even taking charge when requests fell outside his purview as associate director for marketing and communications at EICC, a position from which he retired in July.
In the last 15 years, the tools available to marketers have changed drastically and at a rapid pace. Campbell embraced those changes and led the charge to try new technologies and adapt best practices. He helped EICC develop and maintain dozens of social media platforms, produce countless videos, plan and execute two website redesigns, and embrace digital advertising.
"One does not need to look far to see just how many ways his talent and expertise have touched EICC," writes Kristin Kollbaum, director of marketing and communications at Northwest Iowa Community College and Campbell's nominator. "From welcoming banners to the messages displayed on posters, to the eye-catching design of (the) magazine or beautiful shots shown in our commercials, nearly everything you read, see or hear about the EICC has Alan's handprint on it."
Campbell is also a long-time supporter of NCMPR, serving as president in 2001-02. That role kicked off at the 2001 national conference in March (also coincidentally in Denver). Six months later, 9/11 happened – a week and a half before Campbell was to attend seven district conferences.
"I was doing all that travel all over the country at a time when we're making up all the rules at the airports, unsure what's going on," he says. "It made it difficult for us, for the organization. Denver was biggest conference we'd ever had, and we thought the next would be the same."
So at the start of the COVID pandemic, he had experience in dealing with an impossible-to-predict crisis. He helped EICC navigate the pandemic during his final year there. Because over 35 years, he says, COVID was the biggest challenge.
"I'm very happy I was able to be there for that time and (help) before I retire," he says. "It's important to me."
---