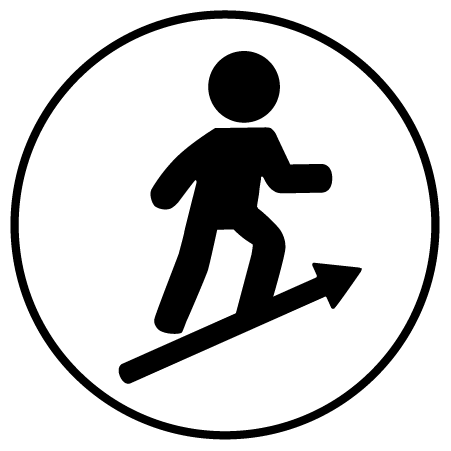 Named after a former NCMPR president who helped shape the organization in its early years, the D. Richard Petrizzo Career Service Award honors an NCMPR professional for longtime accomplishments in college marketing and public relations. It is presented by the NCMPR board of directors at the national conference.
---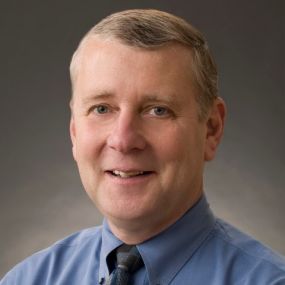 2019 Petrizzo Award Recipient
Ron Paradis
Executive Director of College Relations
Central Oregon Community College
Bend, OR
With a career spanning more than 27 years at Central Oregon Community College (COCC), Ron Paradis is known on campus as a leader in public relations and marketing who's respected for his quick wit, easy smile and strong commitment to the work he loves.
Over the years at COCC, Paradis has truly "seen it all." He's led successful strategic initiatives, increased marketing efforts, coordinated countless campus events, served as chair of the faculty collective bargaining process, overseen three presidential searches, and presented at a multitude of conferences on a wide variety of topics.
Among his many achievements:
He's overseen two successful bond campaigns that resulted in new campus buildings and an expanded COCC footprint in other communities. Additionally, he assisted with several local K-12 district bond measures.

In 1999, when COCC celebrated its 50th anniversary, Paradis helped plan and implement a yearlong "Past, Present, Future" campaign that culminated in a "Golden Anniversary" event. He's coordinated COCC's college commencement for more than 20 years.

Paradis had student interests in mind when he established a one-stop information office to provide easier access to basic student services. He also led a cross-campus team to create and implement strategies to fill a new residence hall.

Paradis represented COCC on a governor's task force on campus safety alongside representatives from all Oregon private and public educational institutions.
Not only has Paradis dedicated his career to his college, but also to his community. He served on the Bend La-Pine School Board and the board of directors for the local domestic violence shelter. He's also been active in the local chamber of commerce, was an original member of "Leadership Bend," and later provided oversight for two community-visioning initiatives –Your Community 2000 and Bend 2030.
Paradis' influence extends well beyond his campus and community. He was a long-standing member and past president of the Central Oregon Advertising Federation, volunteered as NCMPR District 7 director and served on the national NCMPR board. Paradis has presented at numerous regional and national conferences, including NCMPR and the American Association of Collegiate Registrars and Admissions Officers. In the fall of 2015, he provided critical support to Umpqua Community College in the immediate aftermath of a mass shooting on campus.
Dr. Shirley Metcalf, COCC president, describes Paradis in this way: "Ron is passionate about COCC, our students and our community. His strength is in developing lasting and genuine connections, both within the college and throughout the district we serve."
Paradis has also had a lasting impact on those around him. According to Aimee Metcalf, assistant director of college relations, "Ron is an exceptional marketing and PR professional who elevates the profession, supports his colleagues and provides leadership in both the best of times and the worst of times."
---