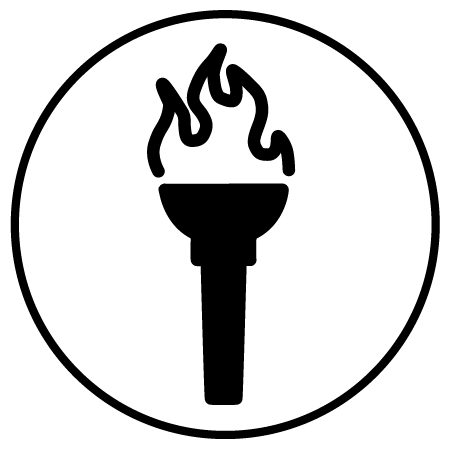 The President's Award is among the highest distinctions given to an individual or organization that has made extraordinary contributions to the community college movement on a regional or national basis, particularly in the areas of marketing and public relations. Established in 2000, the award is presented by the board of directors at the national conference. It is not given every year.
---
2022 President's Award Recipient
Sam Prater
Founder, Los Angeles Room & Board

Los Ang, CA
Born the 12th of 14 children in Detroit and raised by a single, widowed father, Sam Prater dropped out of high school at 16 and lived wherever he could between the ages of 18 and 23, including his car.
It's an experience that inspired him to found Los Angeles Room & Board, an organization that helps community college students. It provides affordable transitional housing designed to end homelessness and promote persistence, retention and completion in college, whether students are earning a certificate, associate degree or bachelor's degree.
Prater is the recipient of NCMPR's President's Award, among the highest distinctions given by NCMPR to honor someone who's made extraordinary contributions to the community college movement.
Prater's higher ed path – and his quest to ensure students have a place to live – started after he earned his GED from a community college. He earned his bachelor's degree from Central Michigan University, where he was a resident assistant, and a master's from New York's Fordham University, where he was a resident director. In 2013, he moved to California and began to pursue his doctorate in educational leadership and policy from California State University, Northridge. He also worked in the dean's office at California State University, Los Angeles, and served as a student housing administrator.
When he read the book "Back to School: Why Everyone Deserves a Second Chance at Education," he was inspired to found Los Angeles Room & Board and do the work to end homelessness and hunger among community college students.
"That book made me think about my students at California State, and it made me think about my own experiences," Prater says, and he realized, "I've got to do something about this. I can't let this go on."
This mission is a big task. One in five community college students in Los Angeles County faces housing insecurity and homelessness, reports Los Angeles Room & Board, and financial aid packages leave students with a $7,000 shortfall in covering living expenses. This leads many students to drop out of college.
To kick off his program, Prater spent every free moment talking to people to raise funds, gain their trust and prove himself. He formed partnerships and wrote grants to get his organization started.
Today, Los Angeles Room & Board operates The Opportunity House in Westwood, California, a 50-bed, former sorority house that gives students earning their certificates and associate degrees a place to live for two years. He recently put the final touches a $25 million grant to secure another existing building to house community college students with housing and food insecurities.
Thanks to a partnership with a local restaurant, students are fed, too, and provided tutoring, academic mentorship, mental health and wellness, job training, career development and financial literacy training. His efforts have been praised by Oprah Winfrey and featured on NBC's "Today."
"Prater is one of the best examples I know of how one person can effectively make a big difference in the lives of our community college students if they have the will and drive," writes Debra McGaughey, NCMPR's president and Prater's nominator for the award.
---