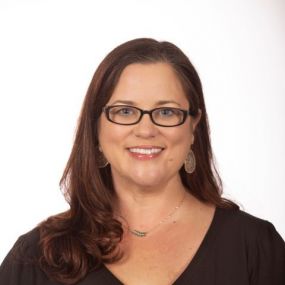 2021 District 2 Rising Star
Lesli Bales-Sherrod
Public Relations Specialist
Pellissippi State Community College
Knoxville, TN
Over her three years at Pellissippi State Community College, Lesli Bales-Sherrod has significantly improved the college's communications. She stepped up to the challenge of communicating during a global pandemic, and she managed all crisis communications during that period as part of the college's Emergency Management Team (EMT).
Throughout the pandemic, Bales-Sherrod wrote daily or twice daily updates to keep the community informed. That's a total of 59 COVID-19 updates for the college between March 17 and Aug. 17, 2020.
When the marketing and communications office's executive director, Julia Wood, was injured and spent months in recovery, Bales-Sherrod served as the interim office leader and sat in on the college's senior leadership meetings.
"In my absence, Lesli stepped into my role, making recommendations to the president and EMT and leading the marketing team efforts," Wood says. "The stress was tremendous, yet she persevered, handing everything with grace and professionalism. She impressed the president and everyone else at the college with what she was able to accomplish, having been thrown suddenly into the fire."
As a former, long-time journalist, Bales-Sherrod brings a variety of those skills to the college, including accuracy, writing ability and an excitement to tell the stories of Pellissippi State students. She is consistently looking for ways to improve college communications and recently spent several months updating and overhauling the college's internal and external communication processes. She developed different newsletters for families, students, staff and external stakeholders; which streamline communication into a single weekly email.
Bales-Sherrod is an excellent team player, excelling at being a good coworker and knowing when to step back and encourage others to get involved. She is a cheerleader for her teammates and quick to point out another's successes to college senior leaders.
"Personally, Lesli is the best co-worker I've ever had," writes Carrie Mills, Pellissippi State's social media and web specialist and Bales-Sherrod's nominator. "She truly believes that if one of us is successful, we will all benefit from it."