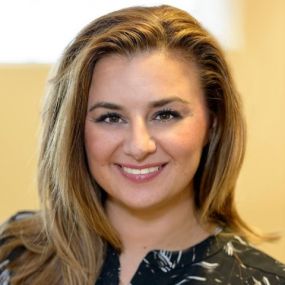 2019 District 2 Rising Star
Jackie Watson
Senior Manager of Web Strategy and Content
Kentucky Community & Technical College System
Versailles, KY
Jackie Watson is the senior manager of web strategy and content at the Kentucky Community and Technical College System (KCTCS) in Versailles, Kentucky.
The system is comprised of 16 colleges. After Watson's promotion last year, she was tasked with leading all web operations and managing web properties for KCTCS and its colleges. Watson developed a new persona and brand voice and is responsible for training all staff members on the proper use of the new brand, including updated writing styles and best web practices. She served as the project manager for the redesign of 16 websites, creating a production schedule, developing content and organizing the CMS over a five-month period.
And she's seen results. Since Watson entered into her new role overseeing the website redesign, KCTCS's site has seen a 200% increase in prospective student leads.
In addition to her project development and management skills, Watson excels at the translation necessary to serve as liaison between technical employees and the marketing team. She has strong customer service skills, which is doubly important at a large college system with numerous colleges.
"A week does not go by that I don't receive an email from one of the colleges complimenting the service she and her team provide," says Terri Giltner, KCTCS chief marketing officer and Watson's nominator.
Watson also actively promotes the KCTCS health and wellness fair, the open enrollment fair, the Supplier Diversity Fair, United Way campaigns and the Community College Month Campaign.
Watson is an active member of NCMPR: She presented a breakout session at the 2018 NCMPR National Conference about developing and promoting a persona across multiple channels, and she wrote a piece for April's Counsel magazine about repurposing print copy for engaging web content. She has also written about creating a college persona and brand voice for Community College Daily.
Her team describes Watson as a natural-born leader who possesses dynamic, innovative problem-solving skills.
"She stepped in to fill a leadership vacuum and never missed a beat," Giltner says. "She also clearly understands of role of digital marketing and the key role web services plays in both the marketing and recruitment of prospective students."