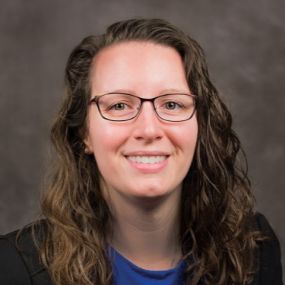 2019 District 1 Rising Star
Heather Wentzel
Senior Digital Marketing Specialist
Rowan College at Burlington County
Mount Laurel, NJ
Heather Wentzel, the senior digital marketing specialist at Rowan College at Burlington County in New Jersey, has been integral in the college's effort to modernize its approach to marketing.
After outperforming her initial job title, Wentzel received her new title and has been the lead for all the college's growing social media channels since February 2019. During that time, social media followings have increased on Facebook by 12% and Instagram by 22%.
Wentzel has led a number of digital strategies that helped enrollment stabilize when most community colleges in the nation were experiencing enrollment decreases. She also played a critical role in keeping the college's digital presence up to date, which was no small task when the college rebranded and underwent a name change from "Burlington County College" to "Rowan College at Burlington County."
Wentzel specializes in shaping messages to the appropriate audience. She ensures consistent, engaging and appropriate messaging throughout the college by managing all content on the campus's 25 digital signs, including the giant media wall in the new Student Success Center, which she customizes for specific events.
Known for her diligence and ability to juggle numerous deadlines, Wentzel is patient and accommodating, even when others' lack of planning means extra work for her with little notice.
"Heather combines the best qualities of a methodical taskmaster and a creative artist," says Greg Volpe, Rowan College at Burlington County's executive director of strategic marketing and communications and Wentzel's nominator. "She is one of the most organized members of our team, and I suspect she would rank among the most organized at the entire college."
Without a budget for a true CRM, Wentzel developed a way to use Salesforce for marketing emails, a method she presented at the 2016 NCMPR national conference. She cares deeply about the college's brand and represents it well through a variety of volunteer positions within the community, including in the local chamber of commerce's Young Professionals Network, where she is co-chair of the Education and Planning Committee.