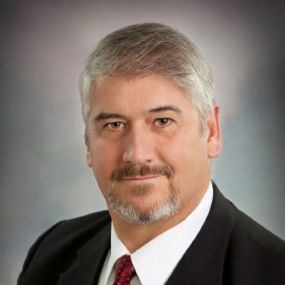 2019 District 7 Communicator
Mark Browning
Vice President, College Relations
College of Western Idaho
Nampa, ID
Known by his College of Western Idaho (CWI) staff as "the ninja," Mark Browning has the entire set of skills needed to succeed in marketing, public relations, communications, government relations and storytelling. He can connect with any audience and relate any topic to real-world, real-life analogies that everyone can understand.
Browning joined CWI, located in Boise, Idaho, in fall 2016 and serves as its college relations vice president. He is responsible for #mightyCWI, which grew into an internal campaign, helping bring a new sense of community to the college and gaining traction externally. It's even part the URL for a recent campaign's landing page, CWI.EDU/BeMighty.
Under Browning's leadership, College Relations has evolved to maximize CWI's presence in the community: He reconnected with the local media to cultivate cooperative relationships that led to more than 60 stories per year in local newspapers and broadcast channels. He worked with Idaho legislators to garner support for a $10 million appropriation through the Permanent Building Fund to help CWI grow to meet student and community needs. At the Idaho Capitol, he established an annual CWI Day to showcase programs and opportunities for education in the community. The showcase has expanded outside Browning's original vision to include all community colleges statewide.
Often referred to as the heart and soul of NCMPR's District 7, Browning's steadfast willingness to help colleagues across the nation makes him an asset to the marketing profession. He is an advocate for communicators and encourages and supports those who know him. He freely offers his expertise when asked and is the first to respond with a creative solution to any problem.
Browning served as NCMPR's District 7 director from 2014-2016 and on the District 7 Executive Council for the past six years. He has led several district conferences, including District 6's and 7's combined conference in Las Vegas, Nevada, in 2015. He continues to be an active member of NCMPR and encourages his staff to get involved and take advantage of the opportunities it provides.