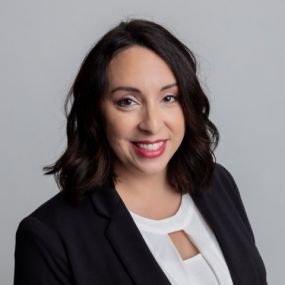 2022 District 6 Communicator
Mandy Heil
Associate Dean of Communications and Marketing
Arizona Western College
Yuma, AZ
Mandy Heil's true gift as a marketing and communications professional is that she makes it all look easy. She has a profound way of uniting many moving pieces during times when she could simply play it safe.
In her four years at Arizona Western College (AWC), Heil has grown as a leader and manager, and her team, too, has grown. She prioritizes professional development and team camaraderie, as well as team connection to AWC's mission. She's seen her team through many big changes and events, including the following:
An internal rebrand.

Establishing a branding advisory committee and an employee brand ambassador program.

Running marketing and promotions for two National Junior College Athletic Association D1 national softball tournaments in Yuma, Arizona.

Overseeing and developing the marketing and communications for AWC's enrollment campaign "Cash in Your Pocket," which resulted in flat enrollment during COVID, a nearly unheard-of feat.
She is the project lead for the college's Strategic Enrollment Planning committee, which brings together cross-functional departments focused on data, enrollment measurement and processes, communication alignment, and creative solutions to maintain a clear path toward enrollment for prospective and returning students. The committee requires finesse to bridge institutional goals with functional approaches to impact enrollment during fall and spring.
Heil's branding work has garnered her repeated praise for engaging colleagues and students in the process to understand their fundamental cares and concerns. She focused on regionalizing efforts so the branding feels authentic.
"Our management team is exceedingly comfortable with Mandy's leadership of such high-stakes work," says Dr. Daniel Corr, AWC's president and Heil's nominator. "Mandy continues to grow in her leadership ability, whether within her team, or across the district, through strong listening skills, thoughtful and meaningful interactions, a strong team approach and a service mentality."