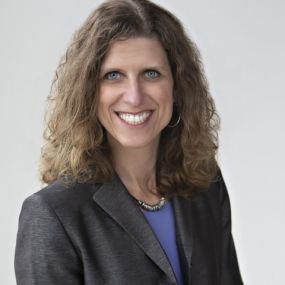 2022 District 3 Communicator
Kyla Kruse
Director of Communications
Lincoln Land Community College
Springfield, IL
Over five years in marketing at Lincoln Land Community College (LLCC), Kyla Kruse has proven to be someone who loves learning, simplifying the complex and creating solutions. She is detail-oriented and dedicated to getting the job done right, vital assets for projects like LLCC's website redesign, which launched in December 2021.
Over the two-year span of time, Kruse interviewed and selected a vendor and worked with focus groups to create the site's new architecture and design. The site is LLCC's lead marketing and communications tool and a huge step forward in terms of web architecture, ADA compliance and search engine optimization. She is the web team lead, focusing on its daily administration.
Kruse also leads crisis communications, organizing twice-yearly simulations for LLCC; and she was hand-selected by the college president to chair the Campus Climate Team, a four-year commitment dedicated to developing, monitoring and evaluating employee engagement, development, safety, inclusivity and recognition. She is dedicated to advancing diversity, equity and inclusion at the college and is a tireless champion for ADA compliance.
She participated in NCMPR's 2019 Leadership Institute, Managing Up, Down and Across Your Campus, and she's a current member of its 10-month Leadership Institute cohort, too. She uses that leadership training often, supervising and mentoring PR and marketing assistants and student workers interested in learning more.
"Her professionalism and excellence are inspiring to all who wish to enter this field," writes Lynn Whalen, LLCC's chief communications officer and Kruse's nominator. "Kyla's dedication to excellence raises the bar for everyone in the office."