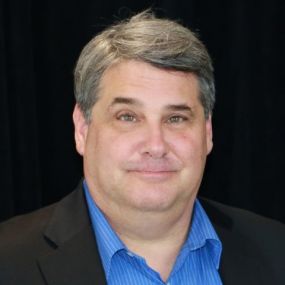 2019 District 3 Communicator
Christopher Jossart
Manager of Media Relations
Fox Valley Technical College
Appleton, WI
Christopher Jossart has served as the manager of media relations at Fox Valley Technical College (FVTC) in Appleton, Wisconsin, since 2006. He is a relationship builder, creating strong ties to internal stakeholders so he can better tell the FVTC story. Jossart also works closely with local media outlets to build strong partnerships that benefit the college.
In 2018, Jossart secured more than 2,600 earned stories in print, online and digital media, providing both valuable exposure for the college and key content for FVTC's website, social media, email, video and other marketing communications.
Jossart worked on a successful $66 million referendum in 2012 that passed with a 2-1 vote. He also secured an exclusive partnership with local WFRV-TV that featured experts from Fox Valley Technical College showcasing various agriculture and horticulture topics.
Jossart is a thought leader in public relations management, an adjunct instructor, a public speaker and a published author of several nonfiction books. He strongly values servant leadership and serves as a mentor, speaking to classes on campus about his profession and sharing his expertise with students.
"Chris is an excellent relationship builder and respected leader in our college and within the communities we serve," says Barb Dreger, director of college marketing at Fox Valley Technical College, who nominated Chris for the award. "He has built strong relationships with the media and college faculty and administration, which allows him to be highly effective with media relations. Chris has solid marketing skills and is a strategic thinkerand leader in his field."
Jossart has a bachelor's in marketing communications from Silver Lake College and a master's in managerial communications from Concordia University-Wisconsin. In 2019, Chris completed his certification as a Strategic Communication Management Professional.