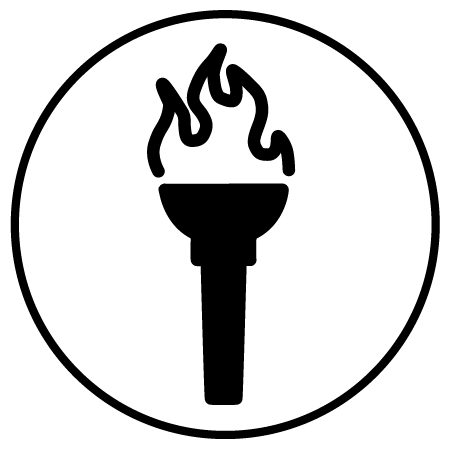 The President's Award is among the highest distinctions given to an individual or organization that has made extraordinary contributions to the community college movement on a regional or national basis, particularly in the areas of marketing and public relations. Established in 2000, the award is presented by the board of directors at the national conference. It is not given every year.
---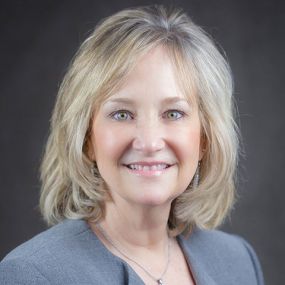 2021 President's Award Recipient
Debra Halsey



One thing Debra Halsey loves is NCMPR. Its mission, its people, its successes.
One thing she does not love is the spotlight. She wants to put her head down, do the work and skip any awards.
But NCMPR President Juan Gutierrez had other ideas. After Halsey announced her retirement from NCMPR, which was effective Dec. 31, Gutierrez announced that he wanted to present her with the President's Award, one of NCMPR's highest distinctions.
"I can't think of anyone better than Debbie Halsey (to receive the award) because she's given her heart and soul to NCMPR," he says. "The reason we are where we are is because of her dedication and hard work."
Halsey began her career in community college marketing and PR at Santa Fe Community College in New Mexico, and she joined NCMPR as a member in 1989. From 1994-97, she served as District 4 director. She became Counsel magazine's editor in 2000, associate director in 2004 and executive director in 2013. Her to-dos ranged from managing day-to-day operations for the organization to working closely with its board of directors.
During her tenure as executive director, Halsey grew the national office to six staffers, positioning the office to better support new national initiatives and NCMPR's seven districts. Under her leadership, NCMPR launched a new website design and increased membership to all-time highs. It also moved the Paragon and Medallion awards online, which streamlined the system, and kicked off a new strategic planning process, including a new committee structure to create a network of volunteers to prioritize everything from member retention and recruitment to marketing and image building.
Halsey also worked with the board to focus on NCMPR's financial well-being. Cash balances increased by more than 50%, ensuring long-term financial stability that was especially helpful during a global pandemic that resulted in the first cancelled national conference in NCMPR's 47-year history.
Halsey is meticulous, Gutierrez says, and she's organized – two traits that aren't always common in a creative field like marketing, but traits that are imperative for the leader of a national organization.
"Not only did Debbie push us forward, but she figured out where to take risks, but not to the point of threatening the organization financially," he says. "Debbie listened to ideas, and instead of saying no, she said, 'OK, let's work toward that.' It might not be 100% what you thought, but usually the compromise was smarter for the organization."
In accepting her award, Halsey made two requests of NCMPR members: "First, take care of each other. Continue to lean on one another, to coach, to mentor, to commiserate. Second, take care of NCMPR. She's a mighty organization, and she stands ready to support the mission of two-year colleges and student success. Your input is essential to shaping the organization's next 50 years."
---