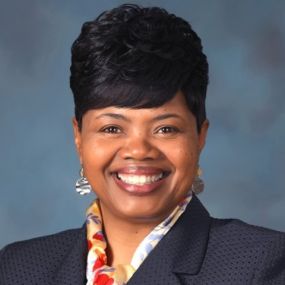 2019 District 2 Pacesetter
Dr. Alissa Young
President and CEO
Hopkinsville Community College
Hopkinsville, KY
Dr. Alissa Young is the sixth president of Hopkinsville Community College (HCC) in Hopkinsville, Kentucky. Thanks in large part to Dr. Young's power and influence, the institution has made significant, measurable strides in community contact and campus visits, including spring and fall festivals that drew thousands of first-time campus visitors.
Under Dr. Young's leadership, the HCC Foundation's board of directors of has increased inclusion by electing its first Hispanic member and increasing representation of black members and women. Despite national downward enrollment trends, HCC's headcount and full-time enrollment has increased each semester since Dr. Young has been president. The college has also boasted a 100% NCLEX passage rate for nursing students since her arrival in August 2017.
Dr. Young has positioned the college as a leader in the 16-institution system. Hopkinsville Community College has been recognized for several regional and national awards and was named a 2018 Bellwether Award finalist in planning, governance and financing. The Bellwether Award is the most competitive and prestigious category in the Community College Futures Assembly competition.
She also presided over HCC's first capital project in 20 years. To bring the project to fruition, 25% of the $15 million cost had to be raised privately. Dr. Young succeeded by raising a combination of generous closed gifts and large contributions from community members.
"Her external service on behalf of the college is very visible and has opened new constituencies to the institution by virtue of the time she personally invests on numerous boards," says Yvette Y. Eastham, institutional advancement chief at Hopkinsville Community College and Dr. Young's nominator. "She is present for local chamber events and advocates on behalf of the United Way."
The college saw Dr. Young's community influence from the beginning: When HCC announced her appointment on its Facebook page, the post went viral. It received more views than any post in the account's history, with 260 shares and 28,000 people reached organically.
Dr. Young attributes her success to the HCC team.
"Hers is an enthusiastic embrace of servant leadership in the truest sense, and it is palpable to the community we serve," Eastham says.