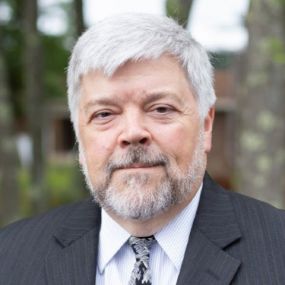 2019 District 1 Pacesetter
Dr. John Cox
President
Cape Cod Community College
West Barnstable, MA
With a fierce commitment to student success and higher education access to communities across Cape Cod and southeastern Massachusetts, Dr. John L. Cox has served as president of Cape Cod Community College since 2012.
Dr. Cox led the charge for increased public support on both federal and state levels, vocal in his leadership to alleviate costs for students. He has persistently advocated for capital funding to address ongoing deferred maintenance needs across public higher education, ensuring funding for the new Science and Engineering Center, which is scheduled to be completed in 2022.
He has led the college's expansion of academic programming, including the Federal Aviation Administration-approved Aviation Maintenance Technology program and the Funeral Service program. Dr. Cox developed a partnership with nearby Bridgewater State University to house Funeral Service on its campus and offer residential housing for enrolled students.
A believer in strategic communications, Dr. Cox led significant changes in the college's marketing and communications efforts, which included hiring a strategic communications and marketing director to serve on his cabinet, an overhaul of the college's branding and enrollment marketing strategies and the development of a new college website and mobile app.
"With a fearless attitude, a desire to stay ahead of student needs and a penchant for shaking up a higher education model that can often be complacent in Massachusetts, President Cox has written the playbook for higher education sustainability in the state and beyond," says Patrick Stone, Cape Cod's director of strategic communications and marketing and Cox's nominator.
Dr. Cox has a doctorate from George Washington University and received the 2010 John Grenzebach Award for Outstanding Research in Philanthropy for Educational Advancement from the Council for Advancement and Support of Education. His work has been published in the "International Journal of Educational Advancement," and he taught in both the Higher Education Administration program at Kent State University in Ohio and the doctorate program in community College Policy and Administration at University of Maryland. Dr. Cox is a Fulbright alum and was one of the youngest scouts to earn his Eagle Scout ranking, at age 12.