2023 DISTRICT 3 & 5 CONFERENCE
Oct. 4-6, 2023
St. Louis, MO
NCMPR Districts 3 & 5 are meeting in St. Louis!
We're joining forces this fall during the District 3 & 5 combined conference! That means more bang for buck for our sponsors!
Like the St. Louis World's Fair brought marvels of technology, agriculture, art and entertainment, you are invited to showcase your product or service, and connect and network with community college marketers and public relations professionals representing America's Heartland!
Sponsor representatives also will have access to all conference sessions, non-sponsored events and meals. All sponsors will receive a digital list of conference attendees after the event.
LEARN MORE ABOUT SPONSOR OPPORTUNITIES*
*NOTE: The only sponsorship still available are Pre-Conference/Bonus Content Sponsorships.
Application and payment should be completed at least three weeks in advance of the district conferences. For more details, read the Exhibitor-Sponsor Terms and Conditions before submitting your application and payment.
Interested in being an Exhibitor at the 2023 District 3 & 5 Conference? Apply and find out more here.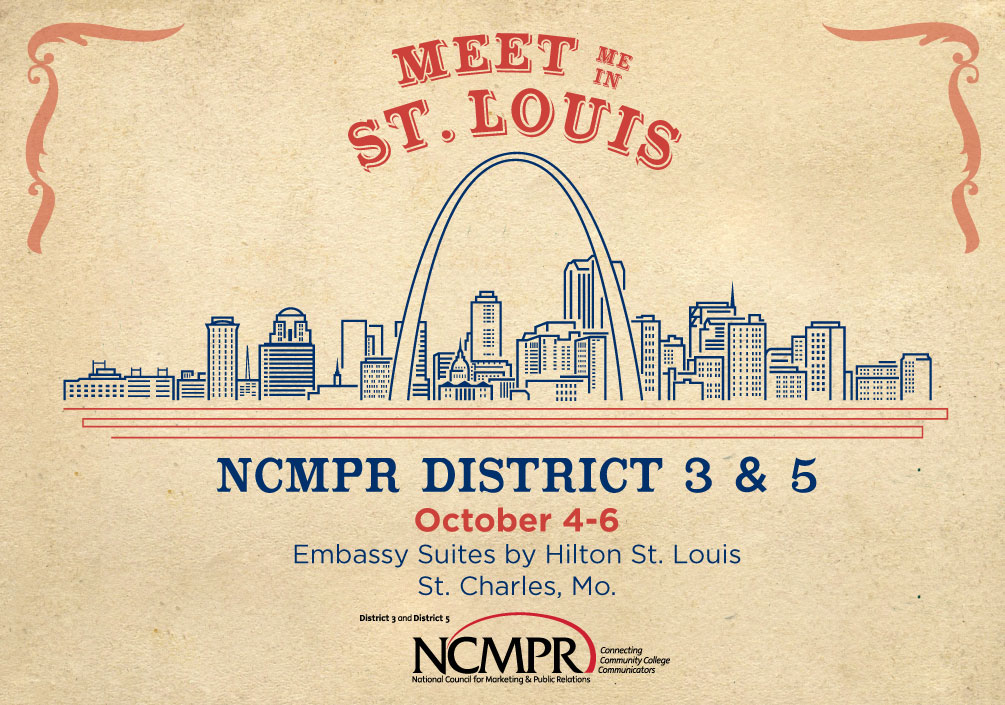 Questions?
Victoria Monterio, District 3 Director
Cuyahoga Community College
(216) 987-4826 | [javascript protected email address]
Kristin Kollbaum, District 5 Director
Northwest Iowa Community College
(712) 631-5634 | [javascript protected email address]