I do declare, D2 needs you!
2023 DISTRICT 2 CONFERENCE
Oct. 23-25
Charleston, South Carolina
We want you to bring your expertise and winning communications strategies to this year's conference as a presenter!
Grab your glass of sweet tea and gather 'round as we share the benefits of marketing southern hospitality, our pretty as a peach design work, and share the things that really burn our biscuits. But wait! We need you to help steer the conversation and make this conference finer than frog hair.
Here's some topics we're looking for, based on our District 2 and national NCMPR survey data. Have something else in mind? We're all ears!
Marketing/social media strategies or trends.
Hands-On, "How-To" Visual Communication tactics (show us HOW to do something!).
Recruitment and retention strategies traditional, non-traditional, and diverse students.
Team building and managing morale.
Branding or rebranding away from "community" college or branding for broader outreach.
Using data to drive your marketing decisions.
C'mon y'all, you know NCMPR is at its best when we're learning from each other. Show us what you've got going on at your college and tell us how you're doing it!
See the submission guidelines for details and submit your proposal today!
SUBMISSION GUIDELINES & SUBMIT A PROPOSAL
The deadline has passed for submissions. Please contact the district director for speaking opportunities.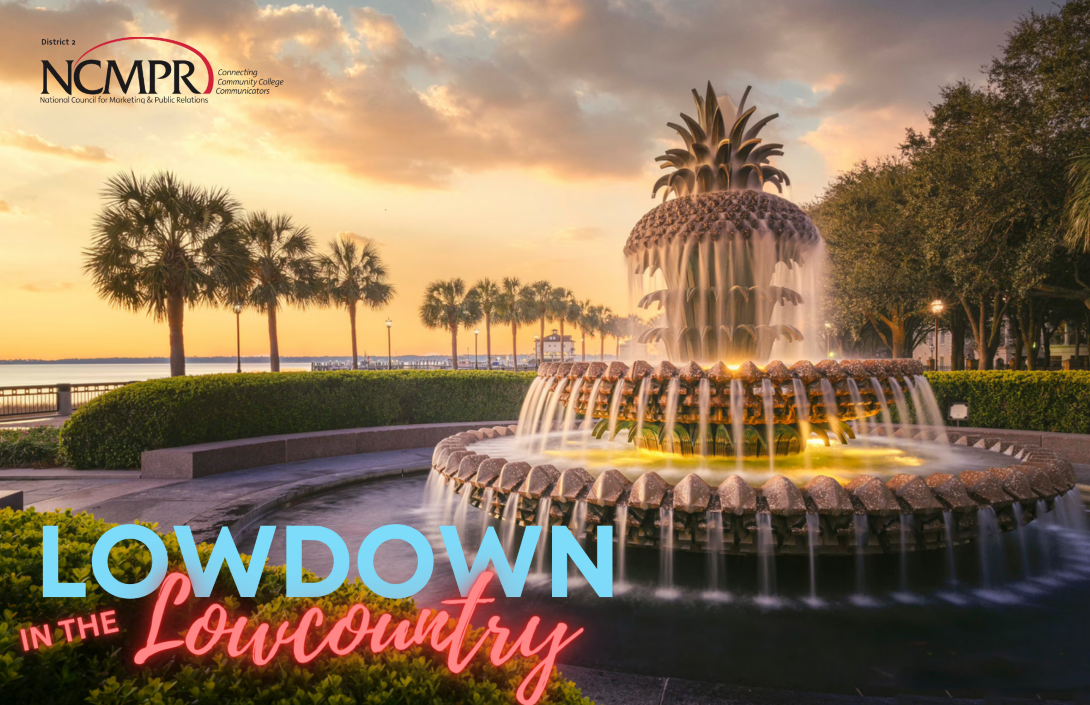 Types of Presentations
Breakout Sessions: These sessions are 60-minutes long but prepare for 45-minutes with time for questions or dialogue. Breakouts are perfect for long-form case studies or
presentations that use audience participation and engagement alongside full slide decks.


Short Takes: Short Takes are 30-minutes but you should prepare for 25-minutes with time for questions. These sessions are (obviously) shorter than Breakouts, and work
best when you're covering quick "how-to" subjects, brief case studies in marketing and communications wins, or some short, facilitated conversation that doesn't need a full
slide deck.
Questions?
Jackie Watson
District 2 Director
Kentucky Community & Technical College System
(859) 797-8772
[javascript protected email address]
Erica Marye
District 2 Assistant Director
Kentucky Community & Technical College System
(859) 256-3286