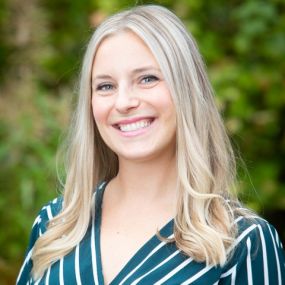 2022 District 7 Communicator
Kati Sagawa
Director of Strategic Communications
South Puget Sound Community College
Olympia, WA
Thanks to the leadership of Kati Sagawa, the marketing at South Puget Sound Community College (SPSCC) went from disconnected, reactive and hard-to-measure to strategic, targeted and intentional. Marketing that once relied on traditional mass media and was rarely cohesive became an integrated marketing plan that keeps SPSCC in front of its target audiences year-round. The plan is nimble, responsive and easily expands to incorporate special requests and opportunities from around campus.
Sagawa took ownership of a college rebrand in 2018 and has changed how the marketing department captures students' perspectives. She prioritizes showcasing diverse voices in authentic and meaningful ways. By developing questionnaires, meeting with students and establishing a practice of paying students for their stories and images, Sagawa ensures everyone in the community can see themselves represented in college work.
She is a strong leader who demonstrates that effective leadership comes from a foundation of trust, mutual respect and credibility. Colleagues across campus know she is their partner and collaborator. She has positioned herself, and by extension the SPSCC marketing team, as a trusted expert who will help departments improve their communication to and with students.
SPSCC recently was named a top 10 finalist of the Aspen Prize, and Sagawa played an active role in the college's application. She also built the foundations for the college's prospective student CRM, serves on many hiring committees and project teams, and develops trainings and workshops for departments across campus.
"Thanks to her incredible skills and enthusiasm for marketing, SPSCC has become a leader among our peer institutions, and Kati is frequently called on for advice," says Kelly Green, SPSCC's executive community relations officer and Sagawa's nominator. "Everyone who works with her instantly recognizes her as someone who is authentic, knowledgeable and caring. Because of that, she is admired both on our campus and throughout our region."