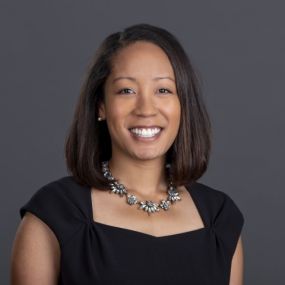 2022 District 4 Communicator
Fiona Lytle
Chief Communications Officer/Legislative Liaison
Colorado Community College System
Denver, CO
The Colorado Community College System (CCCS) is comprised of 13 colleges with more than 35 locations. Fiona Lytle is charged with telling the collective story of those colleges and locations, and in her five years at CCCS, she's transformed the way that's done.
As a new employee, she led an overhaul of CCCS's brand and website, modernizing the system's look, feel and tone. The change put CCCS on par with four-year institutions. Lytle also improved the system's digital marketing strategies, infusing best practices in search engine optimization and accessibility to maximize traffic and usability. She's overseen several statewide campaigns that have garnered millions of impressions and engagements. One such multimedia campaign is the Bridge to Bachelor's degree program, which guarantees CCCS graduates admission to more than a dozen four-year institutions. Through social media ads, the news reached more than 40,000 Coloradans and received 25 media placements. It also generated interest among prospective students: Since the campaign launched two years ago, more than 5,000 students have enrolled in the program.
CCCS's chancellor, Joe Garcia, who was also one of NCMPR's 2022 national Pacesetters of the Year, is Colorado's former lieutenant governor. Leveraging his reputation, Lytle instituted an annual State of the System and graduation messages from Chancellor Garcia. She preps the chancellor for dozens of media interviews, panel discussions, and other events that have raised CCCS' profile nationally. Thanks to Lytle's public relations experience, CCCS and Chancellor Garcia are regularly featured in national outlets, including the Chronicle of Higher Education, Community College Daily, Stateline, Inside Higher Ed and U.S. News & World Report.
Lytle constantly finds opportunities to engage Colorado policymakers, whether coordinating campus visits or arranging meetings with college presidents. She's also developed personal relationships with legislators, the governor's staff, the Colorado Congressional delegation and the governor. She is widely recognized and respected by local elected officials and, as a result, has been a key partner in advancing all system and college legislative efforts.