Webinar: Visual Vibes: A 4 in 40 Discussion on Design
September 27, 2023

WEBINAR IS CLOSED.
---
2 p.m. Eastern • 1 p.m. Central
12 noon Mountain • 11 a.m. Pacific
---
AN IMPORTANT NOTE ABOUT REGISTRATION
To register, you will need to log in to your member account. Please select the invoice option when prompted. Questions? Please call the national office at (505) 349-0500.
Spend 40 minutes (plus Q&A time) with four seasoned designers who'll discuss the dynamic world of design: the tactile beauty of print, powerful storytelling of video and instant impact of social media. We'll also cover how cohesive branding can extend to physical spaces, create immersive environments and maybe even win a Paragon Award. Whether you're a seasoned designer or a curious enthusiast, this webinar will inspire and inform.
Key Takeaways:
Engaging Your Audience Through Print Design: In our digital world, print is still effective and necessary. Elgin Community College's senior designer, Jay Conglis, will walk you through trends, best practices, and ideas to create designs that engage and connect. Learn how print design can complement your digital and multimedia efforts and tell a captivating story through compelling imagery.


Preparing For Your Next Video Production: Learn the do's and don'ts to successfully navigate your next video production project. Dwayne Allen, the Community College of Baltimore County's multimedia designer, will review the necessary steps for your next video production project. He'll break down the major differences between larger and smaller production projects, such as an institution's holiday e-card versus a full-blown episode for a television series.


The Good, the Bad and the Ugly of Environmental Graphics: Get tips on what to do and what not to do to achieve a successfully branded project. Jackie McTear, the Community College of Baltimore County's senior graphic designer, discusses her experience designing extensive environmental graphics projects. She'll walk you through the creation of CCBC's Paragon gold-winning space, designed for Junior Achievement of Central Maryland's Finance Park, from beginning to end.


Now Trending at the Social Circus: Join Cape Cod Community College's Digital Marketing Specialist, Jon Fonseca, as we chat about how to keep your social channels engaging, why a student perspective is key, and how to turn your campus influencers into content champions.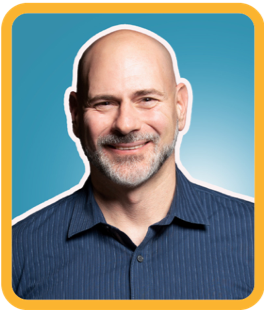 JAY CONGLIS
Senior Graphic Designer
Elgin Community College, Illinois
Jay is the senior graphic designer for Elgin Community College. In more than 22 years at ECC, he has designed thousands of materials for all types of projects, including murals, posters, elevator wraps, stickers, and logos. As the senior designer, Jay provides leadership and expertise to the marketing team and helps bring concepts to life. Jay works closely with college photographer Mark Carriveau when capturing imagery for projects to help set the scene, establish mood, and capture the intended emotion and expression. Jay is an alumnus of Elgin Community College and Illinois State University.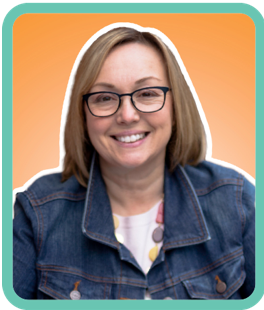 JACKIE McTEAR
Senior Graphic Designer
Community College of Baltimore County, Maryland
Jackie has over 30 years of experience as a graphic designer and started working for Community College of Baltimore County in 2014. She's designed just about everything and anything you can imagine and has won multiple design awards from CASE and NCMPR. In her role as senior graphic designer, she's tasked with high-profile projects ranging from printed materials, digital graphics for social media and environmental graphics. Jackie is highly involved with the CCBC community and manages the "Fresh Faces of CCBC" student ambassador program.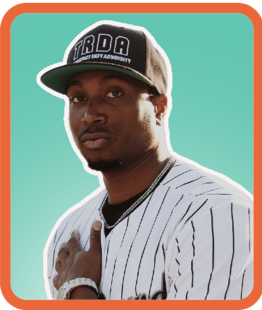 DWAYNE ALLEN
Multimedia Designer
Community College of Baltimore County, Maryland
Dwayne is the Multimedia Designer for the Community College of Baltimore County (CCBC). He has over 15 years of experience in digital and emerging new media. As multimedia designer at CCBC, Dwayne is tasked with maintaining and producing quality digital content for the creative services department as well as the president's office. He oversees all of CCBC's video content, including campaigns for fundraising events, advertising, social media, commercials and web content.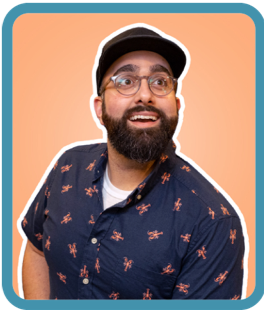 JONATHAN FONSECA
Digital Marketing Specialist
Cape Cod Community College, Massachusetts
Jonathan Fonseca is a digital marketing virtuoso whose heart beats for higher education. Jonathan lives his passion as the digital marketing specialist at Cape Cod Community College (4Cs). Whether he's navigating the intricacies of social media, crafting videos, creating and placing digital ads, or steering the course of the digital domain, he embraces it all – and wouldn't have it any other way.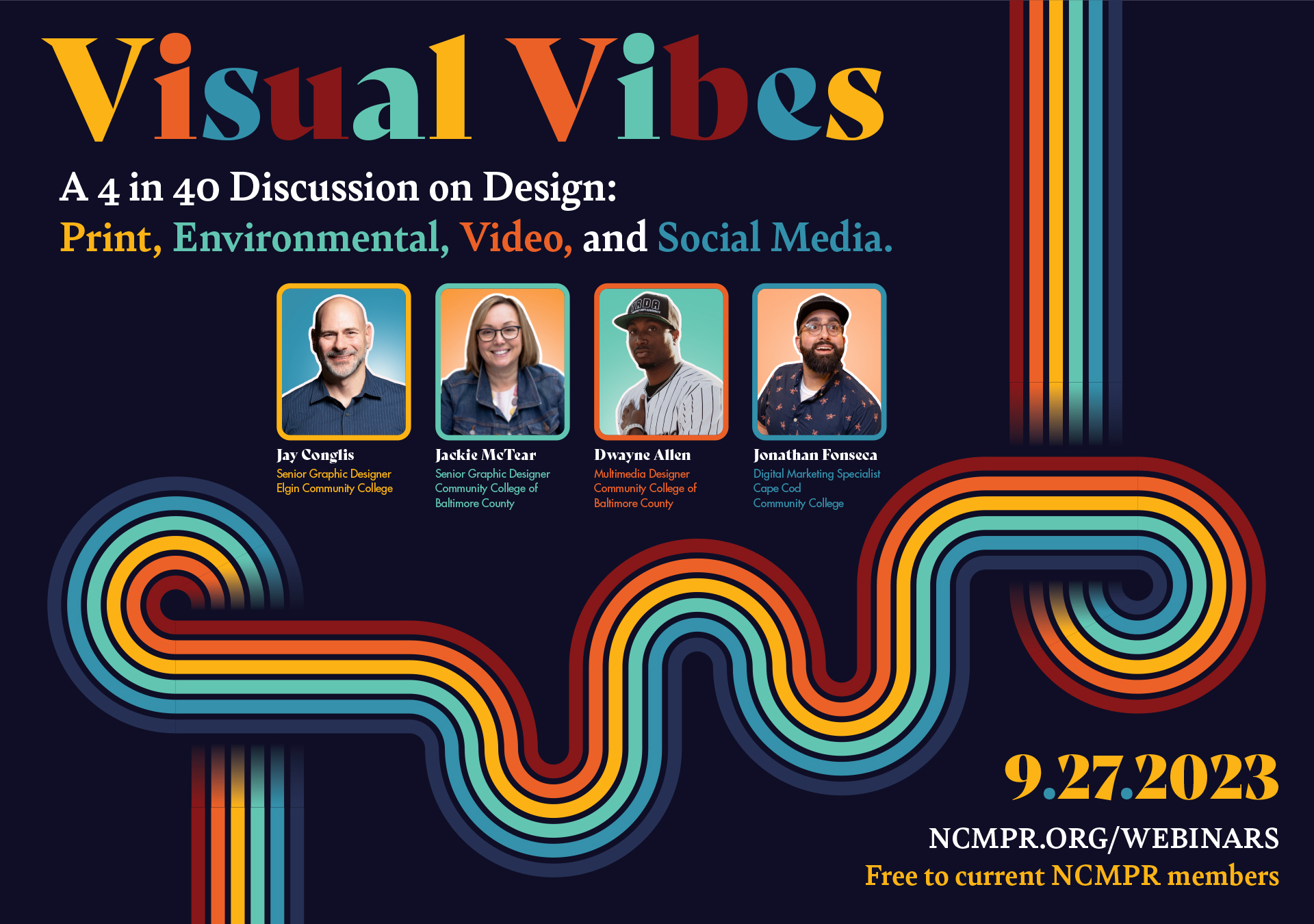 Registration Fee
Registration is free to members. Not a member or need to renew?
Join/Renew Now

Registration includes:
A copy of the presenter's PowerPoint.
A recording of the live broadcast.