AN IMPORTANT NOTE ABOUT REGISTRATION
To register, you will need to log in to a designated member's account. Please select the invoice option when prompted. Questions? Please call the national office at (505) 349-0500.
---
2 p.m. Eastern / 1 p.m. Central
12 noon Mountain / 11 a.m. Pacific
Who didn't learn at least one new skill during the pandemic? Hear how Springfield Community Technical College in Massachusetts leveraged a little elbow grease, Zoom, and a whole lot of creative thinking to produce more video content than ever, without any additional resources, and everyone working remotely.
Key Takeaways:
1. Video doesn't have to be difficult or expensive.
2. You don't need to hire a "pro" for everyday needs.
3. Fake it 'til you make it with Zoom and other online tools.
4. Adobe Premiere Pro is not hard to learn.
5. Simple tools can enable anyone to produce engaging live content.
6. Identify key messages that can be spliced into multiple videos.
About the Presenters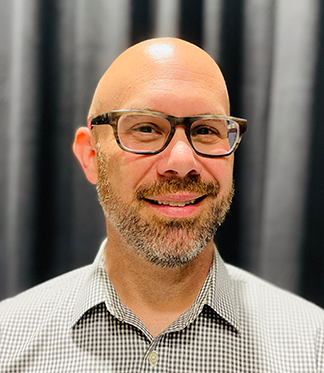 Keith Paul
Director of Communications & Marketing
Springfield Technical Community College, Massachusetts
Keith Paul considers marketing a "contact sport" and brings over 20 years of experience in higher ed, Fortune 100 firms, and startups to STCC. In roles at UMass Amherst earning multiple CASE and UPCEA awards, Paul built the first professional digital marketing team before helping the university integrate marketing and advancement. He later served in a leadership role in enrollment marketing for UMass Amherst's online learning division. Paul also taught in UMass Amherst's online journalism program for 12 years.

In the corporate world, Paul led efforts at both MassMutual and at EMC (now part of Dell) to build digital marketing and global social media programs before leading marketing transformation efforts at Rocket Software and HeyWire.

He earned a bachelor's degree in sociology at UMass Amherst and studied design theory at the Rhode Island School of Design (RISD) and marketing at Northwestern University's Kellogg School of Management. He invites you to connect with him at linkedin.com/in/keith-paul.

John Reynolds
Events Coordinator
Springfield Technical Community College, Massachusetts

John Reynolds brings over 20 years of digital media and music industry experience to STCC. He's served in several key roles at STCC, including the STCC Technology Park's Scibelli Enterprise Center as an early innovator in videoconferencing. Reynolds later took on a role through the National Science Foundation where he filmed experts discussing technical education. With extensive experience editing video content and event production, Reynolds now leads event production at STCC.
John performed with artists in the entertainment industry, including The Julie Grant Show, Ronnie Spector, The Contours and The Dirty Dancing Movie Concert Tour in Europe. He loves playing guitar and singing with his wife in their band 9 Volt Radio.
John earned an associate degree in digital media production at STCC and was STCC's "Employee of the Year" for 2015.