AN IMPORTANT NOTE ABOUT REGISTRATION
To register, you will need to log in to a designated member's account. Please select the invoice option when prompted. Questions? Please call the national office at (505) 349-0500.
Connection instructions will be emailed via Constant Contact 24 hours before the webinar's scheduled start. If you don't see the email, please check your spam folder or social media for how to access the link.

---
2 p.m. Eastern / 1 p.m. Central
12 noon Mountain / 11 a.m. Pacific
---
This year at the NCMPR district conferences, Crystal Hollmann, marketing director from Northeast Community College (NE), shared insights into how her team has been "proving" ROI on digital marketing. The presentation was extremely well-received and many follow-up questions were asked on this very important topic, specifically:
What is a good ROI on digital marketing, and how do you calculate it?
How do you implement a plan you can measure and "prove" ROI?"
How do you get others on campus to listen and participate – especially academic deans, faculty, senior management, etc.?
How do you integrate Google Analytics into campaigns and know it's working?
How do you know how much to budget for campaigns?
Join Crystal and Kathi Swanson from CLARUS Corporation as they answer these questions from NCMPR members.

Kathi J. Swanson
President
CLARUS Corporation
Dr. Kathi Swanson understands how community colleges operate and shares that knowledge nationally with humor and insight. As president of CLARUS Corporation, Kathi continues to be on the cutting edge of new technologies used in marketing. Kathi has been working with community colleges for nearly 30 years – helping them stay current with advertising tactics and assisting in understanding their markets. Her work with more than one-third of the community colleges in the country provides insight into best practices in marketing for community colleges. With a Doctorate in Marketing from Texas A&M University, Kathi brings fine-tuned information gathering skills as well as a wealth of information regarding best practices for community colleges across the country.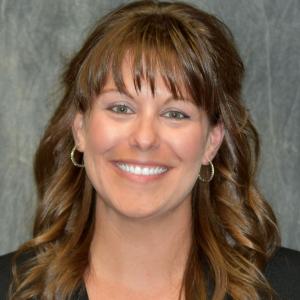 Crystal Hollmann
Director of Marketing
Northeast Community College, NE
Crystal Hollmann has twenty years of experience in marketing, traditional and digital advertising, budget management, social media management, analytics, strategic planning and reporting, leadership, and training to develop and execute data-driven strategies. She has been the director of marketing for Northeast Community College since 2018. She specializes in strategic, integrated marketing and is well-versed in every touchpoint from prospecting and recruiting to retention. She has a BS in marketing from Midland Lutheran College and a Master of Science in Strategic Marketing from Bellevue University, both in Nebraska.