NCMPR: There Is Truly Something for Everyone
June 15, 2018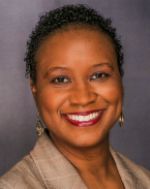 I have been fortunate to serve four community colleges – two in Virginia, one in North Carolina and one in Pennsylvania. A constant presence throughout my community college tenure has been NCMPR.

For community college public relations and marketing experts, NCMPR is a bridge to best practices, creativity, innovation, research and thought leadership. The NCMPR annual conferences, blog, Counsel magazine, online community and webinars are sources of great information. Like most community colleges, the professional development budget at my college is limited. However, I have found the NCMPR membership fee to be economical and definitely worth the investment for me and my team.

What I really appreciate about NCMPR is the increased focus on how interconnected public relations and marketing experts and fundraising experts are and how essential these experts are to the community college mission. That interconnectedness is important to the future of our professions. NCMPR understands that clearly. I highly recommend NCMPR to new, up-and-coming and seasoned colleagues in our professions – there is truly something for everyone.
By Linnie S. Carter, Ph.D., APR
Vice President of College Advancement, HACC, Central Pennsylvania's Community College / Executive Director, HACC Foundation
HACC, Central Pennsylvania's Community College
Harrisburg, PA