NCMPR Is a Must
April 18, 2018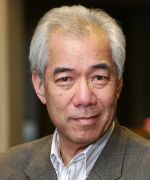 I have been a member of NCMPR for more than eight years and appreciate my college's support of this decision. I enjoy the professional development and training opportunities, learning from my talented peers on communication and public relations strategies that are working, exploring new project ideas, and learning best practices.
Other functional areas like the CEO, CFO and CIO all have their national organizations, so joining NCMPR is a must for anyone who has responsibilities in the communications and public relations area. NCMPR members are friendly and supportive, and the organization does a really good job at welcoming new members so you feel you belong. I also like the regional structure and activities because it reaches out to members who do not have the time or resources to attend the annual national convention.
As a former member of PRSA and IABC, I remain convinced that being a member of NCMPR is a wise investment.
By Timothy Leong
Director, Communications and Community Relations
Contra Costa Community College District