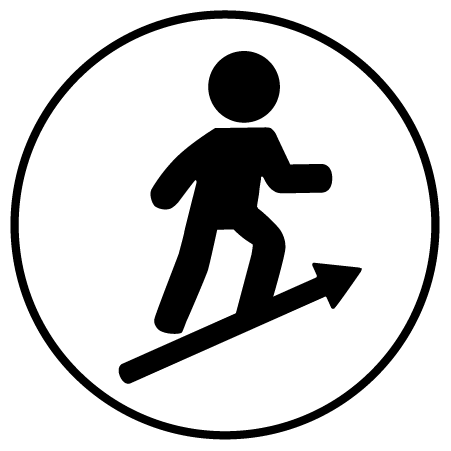 The D. Richard Petrizzo Award for Career Achievement honors a professional for career accomplishments in community college marketing and public relations. It is named after the award's first recipient, a former NCMPR president who helped shape the organization in its early years. It is presented by the NCMPR board of directors at the national conference.
---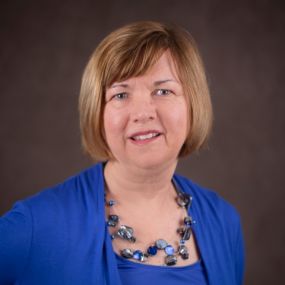 2023 Petrizzo Award Recipient
Kathleen Corbalis, APR
Executive Director of College Relations, Retired
Atlantic Cape Community College
Hamilton, NJ
To spotlight a project that brings particular pride after nearly three decades in the industry is a tough ask. A collegewide rebrand fits the bill. So does successfully working with a team, drawing on one another's strengths and talents. The same goes for work on crisis communication.
When Kathy Corbalis was executive director of college relations at Atlantic Cape Community College in New Jersey, crisis comms were vital: It's vital to community when, for example, an escaped convict comes to campus or when Superstorm Sandy hits. Atlantic Cape serves two Jersey Shore counties, and many students and faculty were affected by the storm.
"How we responded became textbook examples we presented on at NCMPR conferences," says Corbalis, who retired in 2013 and is NCMPR's 2023 Petrizzo Award winner.
Corbalis came to community college marketing after working several journalism and PR jobs, each for a few years. She figured her stint at Atlantic Cape would be just that – a stint.
But she stayed for the remainder of her career for a number of reasons. She felt good about the work she did for the college, promoting affordable and accessible education to community members; and she loved the fact that community colleges are, by nature, always adapting and changing.
"The place never stayed the same," she says. "It was never boring. There was always something new coming along. It was challenging. It was exciting. It was interesting."
Since retirement, Corbalis has continued to give back to the industry. As a trained journalist, she relied upon NCMPR to help her learn the public relations ropes, and she considers it her job to mentor new professionals. Recently, she says, she visited Atlantic Cape's communications office; and its executive director, Laura Powers Batchelor, stopped her. Batchelor had just been named NCMPR's District 1 Communicator of the Year, and she wanted to thank Corbalis for being the one to introduce her to NCMPR. When Batchelor first started at the college, she was new to the industry, and Corbalis called her to encourage her to join NCMPR and maintain Atlantic Cape's legacy within the organization. When Corbalis was at the college, it won more than 100 awards from groups like NCMPR, where she served as District 1 director and board member. She also presented at many national and district conferences.
One of the best things about organizations like NCMPR, she says, are the connections members make with one another and how helpful those connections are in their careers. Corbalis remembers attending a District 1 conference early in her time at the college and learning about WinFax, cutting-edge 1990s technology that allowed users to fax news releases right from their computers.
"Since that day I've had many more WinFax moments, both from conference sessions and one-on-one conversations," Corbalis wrote for NCMPR's blog in 2017. "Branding, ROI and geofencing were all unpacked for me at NCMPR events. I can clearly recall the moment, at our 2006 District 1 conference in Lancaster, Pennsylvania, when I first heard the term 'social media' and wondered whether it would be useful for community college marketers."
Now, she says, "Was it ever!"
---