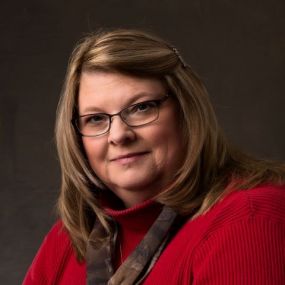 2021 District 2 Pacesetter
Dr. Cindy Kelley
President/CEO
Madisonville Community College
Madisonville, KY
Over a year that saw unprecedented changes and challenges, Dr. Cindy Kelley proved a stellar communicator for Madisonville Community College, positioning the institution as a public health leader in the community.
Early on during the COVID-19 pandemic, Dr. Kelley decided it was important for her to be the college voice about what was happening statewide and within the Kentucky Community and Technical College System, of which Madisonville is a part. To accomplish this objective, she sent college-wide Monday update emails that included new information on campus procedural changes, an update on the status of COVID-19 in the surrounding area and, often, an inspirational message or fun video. While guidance at the state level can be confusing at best, Dr. Kelley clearly and concisely shared information that was impactful, important and direct. This kept gossip and uncertainty to a minimum and allowed the college to focus on its key mission: providing an excellent education to students.
Dr. Kelley has nearly 30 years of experience in community college education and is an active participant in several regional and national organizations, including the Southern Association of Colleges and Schools – Commission on Colleges, where she is a board member. She was previously an American Council on Education fellow and visited more than 25 colleges. She completed a six-month residency at Owens Community College in Toledo, Ohio, and a five-month residency with the West Virginia Community and Technical College System chancellor. Dr. Kelley was a member of the 2017 Leadership Kentucky class and represented community colleges in discussions and activities with emerging leaders from business, industry and government.
"Dr. Kelley is a humble communicator who understands how to connect with her audience," says Dr. Jay Parrent, Madisonville's vice president of administration and Dr. Kelley's nominator. "She is skilled at telling the story of the college and our impact on the lives of students and how that advances our community (both) socially and economically."