SAVE THE DATE
Renew By the River
The 2022 NCMPR District 5 Conference will be held in Sioux City, Iowa at the Hilton Garden Inn, located on the Missouri River. Let's enjoy beautiful views and a relaxing setting as we learn from industry experts, special speakers, and each other. Our goal for this conference is to send you away with renewed skills, creativity, and mindsets.
This corner of Iowa isn't as quiet as you might think! Uniquely positioned in a tri-state area that encompasses the states of Iowa, Nebraska and South Dakota, Sioux City is known for Lewis and Clark, Jolly Time Popcorn, Sioux Bee Honey, and the Hard Rock Casino. Here you'll find museums, architecture, art, sports, parks, theater, hiking, casino gaming, ice skating, shopping, history, farmers markets, rock climbing, shopping and more! This year's conference includes a one-hour tour of Sioux City's historic sights while riding in an authentic, historic trolley.
Mark your calendars and plan to connect with your District 5 colleagues this fall. We look forward to seeing you to Renew By the River!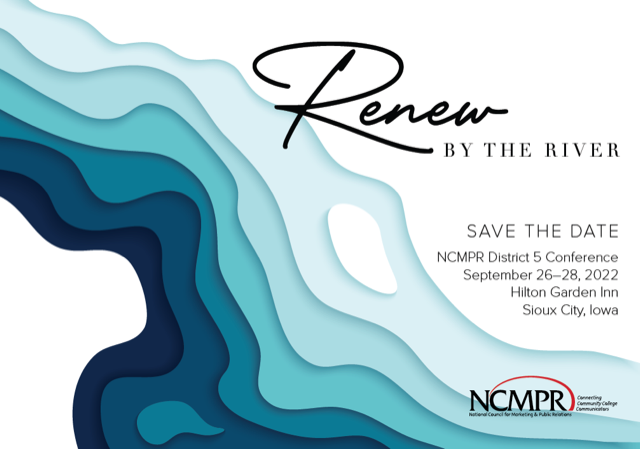 Questions?
Andrea Rohlena
Conference Coordinator
Western Iowa Tech Community College
(712) 899-7644
Andrea.Rohlena@witcc.edu
Kristin Kollbaum
District 5 Director
Northwest Iowa Community College
(712) 631-5634
kkollbaum@nwicc.edu