2021 District 6 & 7 Conference
Nov. 9 - 10, 2021
Virtual

You must be logged in to register
REGISTRATION CLOSED
Mission: Possible
Join your District 6 and 7 colleagues at our annual Fall District Conference, where we will share top-secret, classified info about winning marketing and public relations strategies, and celebrate our achievements at the Medallion Awards! This year's conference will be held in a virtual format on Nov. 9 and 10 using PheedLoop, a full-service event management software that gives attendees a chance to connect in new and exciting ways! In addition to a phenomenal lineup of virtual presenters, we will also have a photo booth, virtual exhibit hall, games and giveaways, and more!
Don't miss out! Sign up early and you'll receive a "Mystery Box" full of goodies to make your conference experience extra fun!
Conference Fees
Registration (both in-person* and virtual**)
$199 Early Bird (paid by Oct. 15)
$249 Regular (paid after Oct. 15)
** Virtual attendance includes live access to Medallion Awards reception, Awards of Excellence presentation, Peer and Simple podcast interview, access to the Exhibitors virtual booth and access to recorded and live versions of all conference presentations and keynote speech during and after the conference.
Note: You must be a member of NCMPR before registering for the conference. Learn more about membership HERE.
CANCELLATION POLICY: Cancellation and refund requests must be made in writing on or before Oct. 29, 2021. NCMPR will issue a refund of the conference fee, minus a $75 administrative fee. Email requests to the District 6 or 7 Director. Substitutions are gladly accepted. No refunds will be granted for requests made after the deadline. For special circumstances (family or medical emergencies) that arise after the deadline, NCMPR will issue a full refund with proper documentation.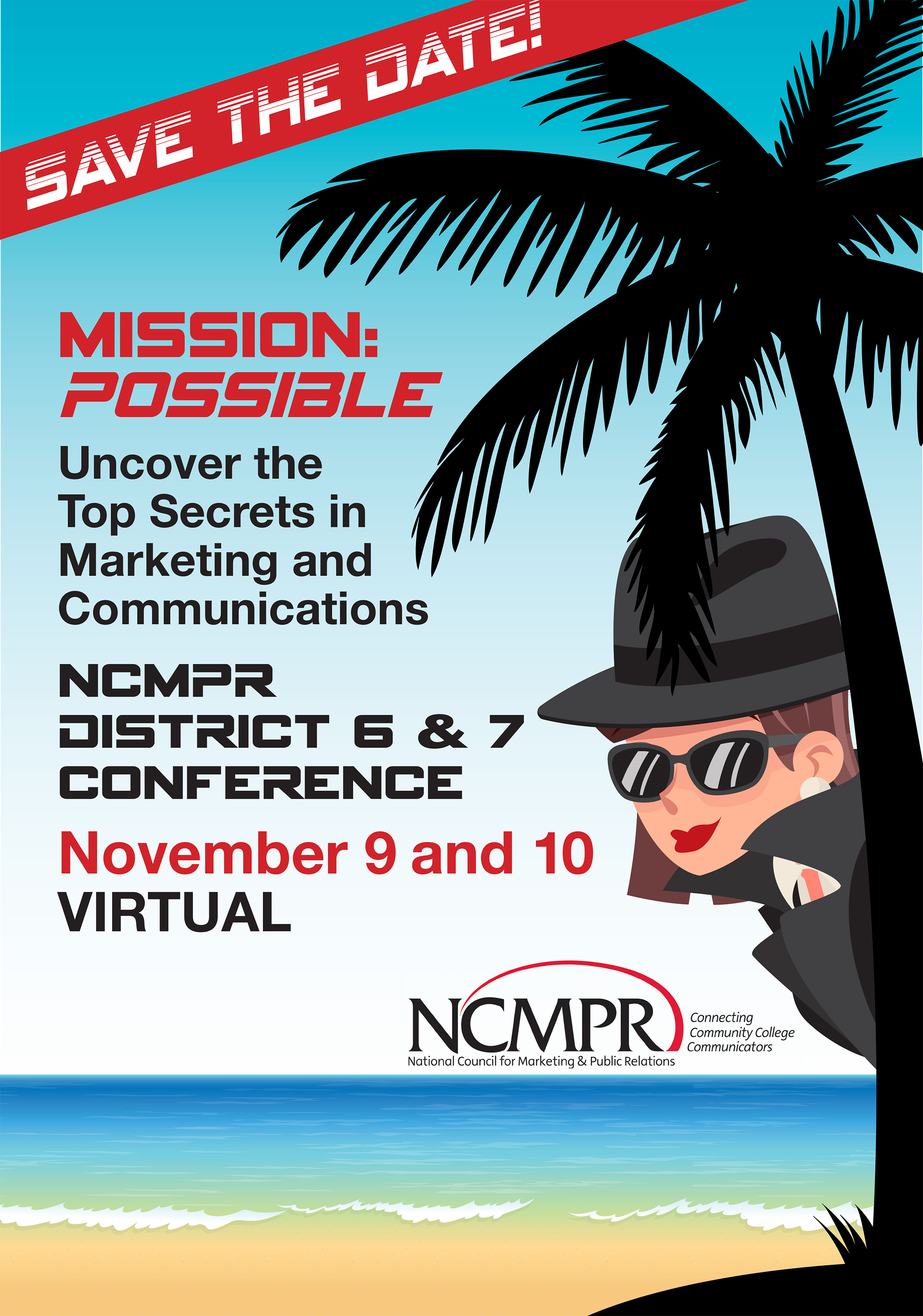 Questions?
Andrea Rangno
District 6 Director
Orange Coast College
(714) 432-5022
arangno@occ.cccd.edu
Ashley Smith
District 7 Director
College of Western Idaho
(208) 562-3106
ashleysmith5@cwi.edu