2021 District 5 Conference
Oct. 10 - 12, 2021
Omaha, Nebraska

SAVE THE DATE
Taming the Wild
Join us in Omaha, Nebraska this October and learn the latest trends and best practices in two-year college marketing and public relations from your District 5 peers. Surrounding the theme, "Taming the Wild," attendees will also learn how to navigate the wild world of marketing with expert keynote speakers, engaging sessions, and the popular Medallions Awards ceremony.
Omaha has just been named one of the 2021 Happiest Cities in the Nation by wallethub.com — and who couldn't use some extra happy in 2021? Explore a city filled with history, culture and adventure. Walk across a swinging rope bridge suspended over a tropical rainforest at Omaha's Henry Doorly Zoo and Aquarium. Hop aboard historic train cars at The Durham Museum. Step into the pioneer life at the Mormon Trail Center. Explore more than 100 acres of botanical beauty at Lauritzen Gardens and marvel at exquisite works of art inside the Joslyn Art Museum. El Museo Latino is the first Latino art and history museum in the Midwest and Love's Jazz and Art Center captures the heritage of jazz in an area where Duke Ellington, Count Basie, and others once played.
Enjoy pure hospitality at the Magnolia Hotel Omaha located at the center of downtown Omaha! The hotel was formerly known as the Aquila Court building and has been in the area since 1923. A stay at the Magnolia Hotel Omaha brings you close to the Pioneer Courage Park and the Get Out Omaha Escape Room. The Magnolia Hotel Omaha is one of the upscale hotels in the busy downtown area that features sophisticated rooms perfect even for the picky traveler.
Questions?
Kristin Kollbaum
District 5 Director
Northwest Iowa Community College
(712) 631-5634
kkollbaum@nwicc.edu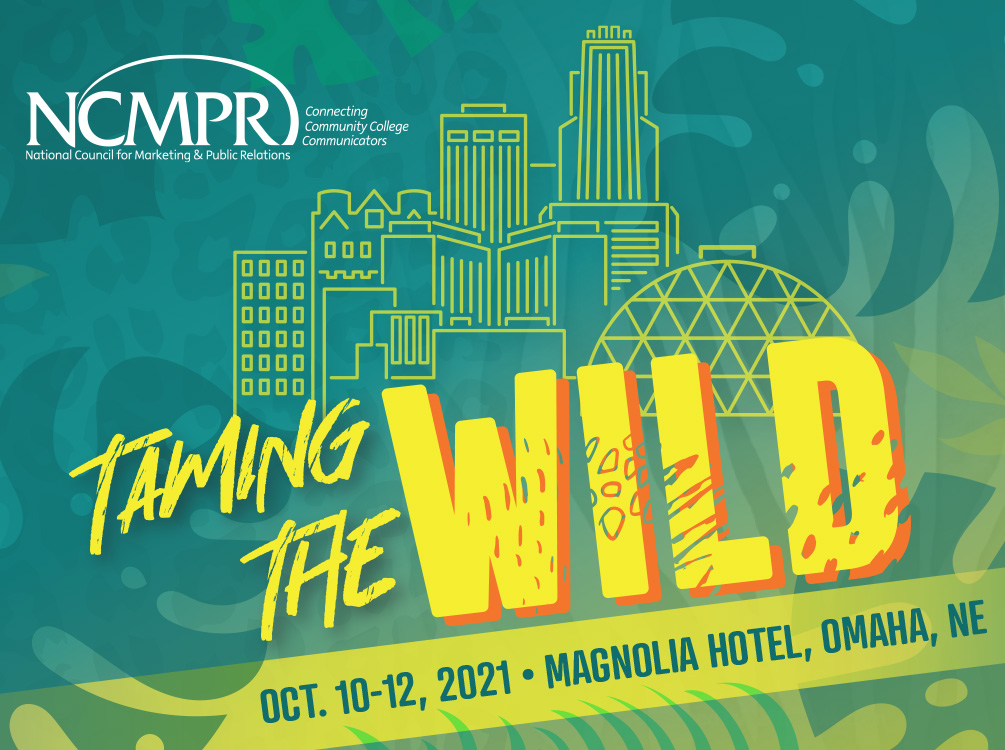 Mark your calendars for October 10 and be ready to explore all the "wild" ways to be even more imaginative and resourceful in your work.
The District 5 Call for Presentations is now open. Learn more here on how you can submit a proposal.