2019 District 4 Conference
Oct. 27 - 29, 2019
Albuquerque, New Mexico

SAVE THE DATE!
Lift Your Marketing to New Heights
Soar high in the hot air balloon capital of the world and join your District 4 colleagues this fall in Albuquerque, New Mexico! Albuquerque is a city where diverse cultures, authentic art, and dynamic traditions have helped shape a century-old story — a sight sure to lift your marketing to new heights.
This year's conference will be held at Hotel Albuquerque at Old Town, a landmark luxury hotel that delights travelers with a distinctive blend of historic grandeur and contemporary comfort. Historic Old Town is in the heart of Albuquerque and has been the focal point of the community since 1706. Within walking distance are historic landmarks, restaurants, local shopping favorites, and many other attractions.
Mark your calendars and make plans to join your District 4 colleagues this October. See you in Albuquerque!
Questions?
Natalie Daggett
District 4 Director
Clovis Community College, NM
575-769-4115
natalie.daggett@clovis.edu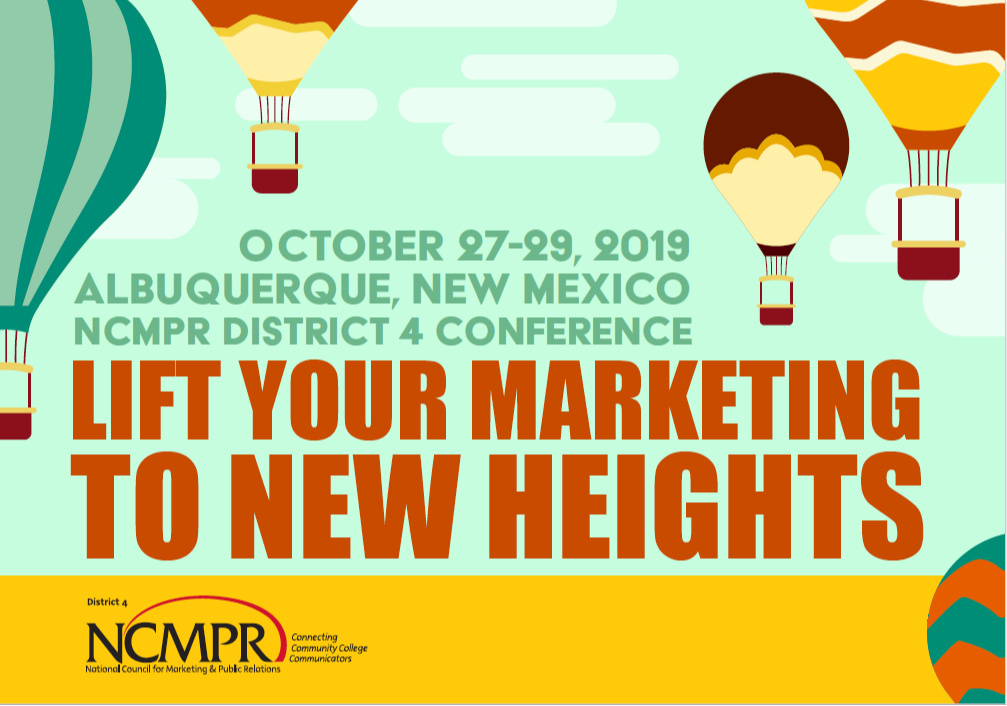 Get Connected
Stay connected with your District 4 colleagues. Join and follow our Facebook page to hear new programs and event announcements.