Meet Me in St. Louis
2023 DISTRICT 3 & 5 CONFERENCE
Oct. 4-6, 2023
St. Charles, Missouri
With the joint District 3 and District 5 Conference, we are truly supporting this fall's theme of "Meet Me in St Louis" as we learn from industry experts, special speakers, and each other. Given this expanded format with both districts, we will be running two sessions at a time instead of only having one session. This will allow us to deliver even more programming to our NCMPR members.
SHARE WHAT YOU KNOW – BE A PRESENTER!
More sessions also mean more opportunities for presenters. THAT MEANS YOU! Hearing from our marketing counterparts is one of the highlights of the conference. We'd love for you to tell us about your innovative ideas, new discoveries, success stories, lessons learned, and projects that went well (or not so well). According to previous conference surveys, topics of interest include:
Doing more with less
Leveraging YouTube
Incorporating data into decision making and planning
Emerging social media platforms
Best practices for SnapChat
Strategies for increasing your marketing ROI
Ideas and trends for engaging high school and nontraditional students
Marketing automation
Videography for beginners
Maintaining creativity when you're feeling burnt out
Marketing's role in diversity, equity, and inclusion initiatives
Advocating for diversity, equity and inclusion within a culture of resistance
Advertising timing tips to get the most bang for your marketing buck
Marketing through effective storytelling
Crisis communication
Sustaining communication during a pandemic
Media relations tips and on-camera interview prep
Effective digital writing
What AI means for marketers
What new ideas do you have? This is your opportunity to share how your community or technical college shines!
See the submission guidelines for details and submit your proposal today!
SUBMISSIONS GUIDELINES & SUBMIT A PROPOSAL
The deadline for submitting proposals has been extended to August 4.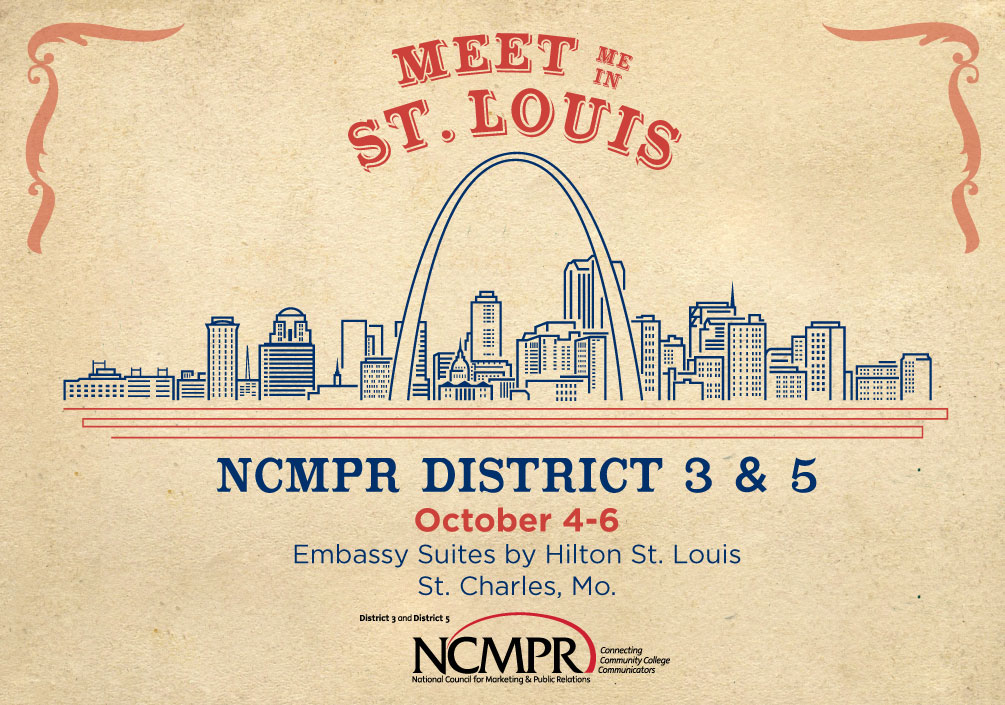 TYPES OF PRESENTATIONS
Breakouts sessions: a 60-minute presentation that provides in-depth coverage of a topic. Allow time for Q & A.
Quick takes: a 30-minute presentation that gets straight to the root of particular challenge or task and offers quick tips to successfully address them. Allow time for Q & A.
Persons submitting may be asked to consider switching formats depending on volume and type of submissions.
QUESTIONS?
Victoria Monterio, District 3 Director
Cuyahoga Community College
(216) 987-4826 | [javascript protected email address]
Lisa Dobransky, District 3 Conference Content and Programming Coordinator
Cuyahoga Community College
(216) 987-4707
Kristin Kollbaum, District 5 Director
Northwest Iowa Community College
(712) 631-5634 | [javascript protected email address]
Lisè Freking, District 5 Conference Content and Programming Coordinator
Dakota Co. Technical College/Inver Hills Community College
(651) 423-8233 | [javascript protected email address]