Fall for Syracuse
2022 DISTRICT 1 CONFERENCE
Oct. 2-4
Syracuse, New York
There's nothing like fall in Central New York; crisp air and changing colors everywhere. Grab a cozy sweater and join us for apples, pumpkins, craft beers and of course creativity at the 2022 District 1 conference

We're looking for proposal topics ranging from advertising strategy and digital marketing to videography and visual communications. Sessions and panels should showcase the best ideas in community college marketing and PR, emphasizing current trends, exemplary practices and proven approaches.
To provide the best, cutting edge, most relevant sessions, we have some topics we would love to see! If you have any expertise in these areas, send in a proposal!
The intersection of Diversity, Equity, and Inclusion work in marketing and communications
Social media strategy that grew engagement and improved recruitment and/or retention
Creating excellent social media content with just your phone
Turning your college's COVID response into a recruitment/retention win.
How are you leveraging authentic content on modern channels to reach Gen Z.
Of course, if you have a great idea for a session related to work you're doing, we'd love to hear it!
See the submission guidelines for a list of preferred topics, and submit your proposal today!
The deadline for submitting proposals is now closed.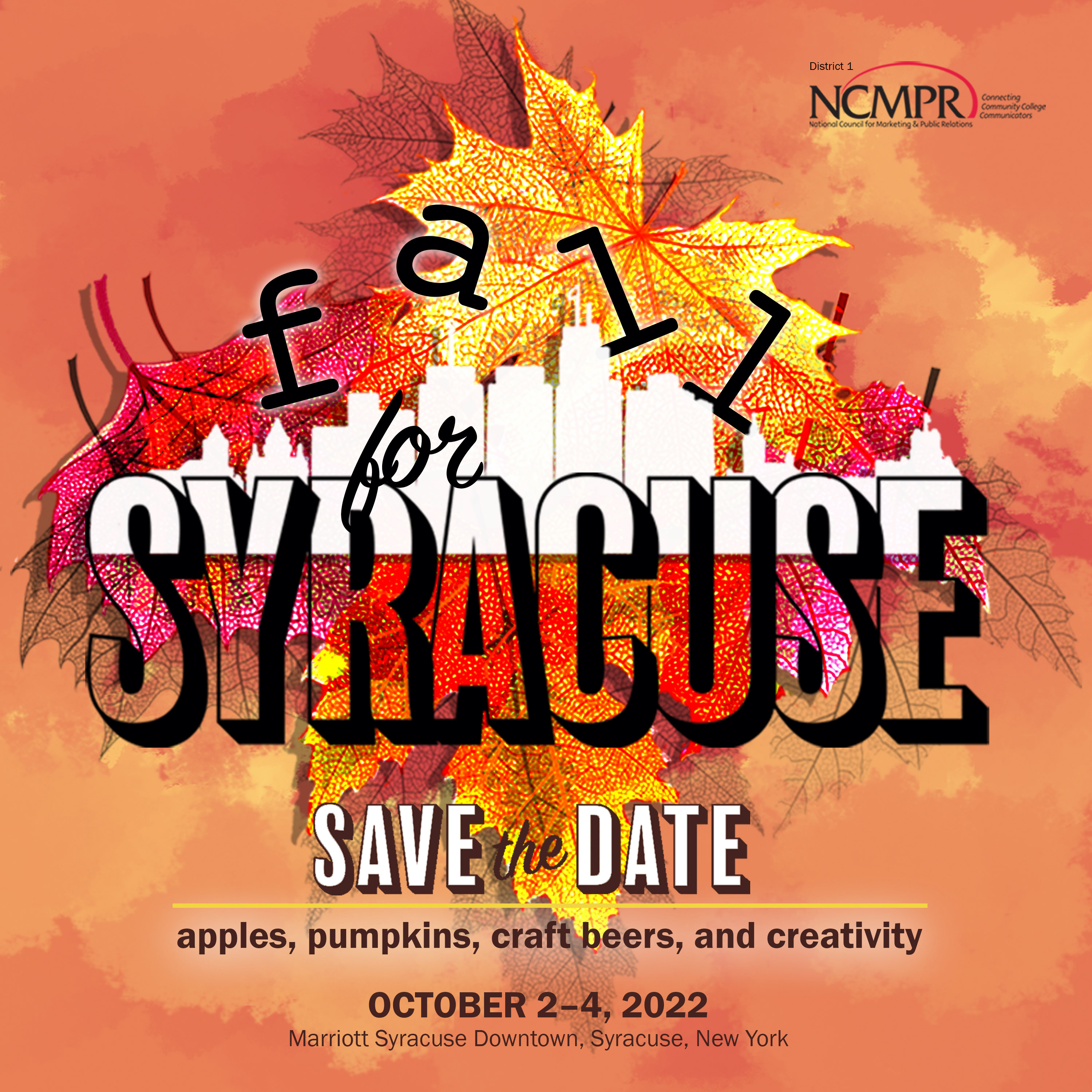 Types of Presentations
Breakouts Sessions: These sessions are 60-minutes long, but you should prepare for 45-minutes with time for questions or dialogue. Breakouts are perfect for long-form case studies or presentations that use audience participation and engagement alongside full slide decks.
Short Takes: Short Takes are 30-minutes, but you should prepare for 25-minutes with time for questions. These sessions are (obviously) shorter than Breakouts, and work best when you're covering quick "how-to" subjects, brief case studies in marketing and communications wins, or some short, facilitated conversation that doesn't need a full slide deck.
Questions?
Patrick Stone
Cape Cod Community College, MA
(774) 330-4714
[javascript protected email address]
Jodi Neal, District 1 Director
Community College of Baltimore County, MD
(443) 840-5227
[javascript protected email address]