AN IMPORTANT NOTE ABOUT REGISTRATION
To register, you will need to log in to an active member's account to register one or more individuals from your institution. The $150 registration fee offers an unlimited number of connections, so you may register as many people as you like. If you want to add more people after placing your order, please call the national office at (505) 349-0500.
---
2 p.m. Eastern / 1 p.m. Central
12 noon Mountain / 11 a.m. Pacific
With competition around every corner and a million different reasons why students should invest in your college, it's easy for your enrollment marketing to get muddled, off-point or even incoherent. Throw COVID-19 into the mix, sprinkle in four-year colleges that can no longer deliver the "college experience," add a dash of ALL THE OTHER STUFF WE HAVE TO DO, and enrollment messaging challenges stack up even higher.
The small strategic marketing team at Cape Cod Community College (4Cs) was facing those challenges and more, including declining enrollment and a fuzzy relationship with recruitment and retention.
So in 2018, they blew it up and started over, right in the middle of the fall semester. Two years later, they doubled down during the pandemic.
During this webinar, you'll hear how a collegewide communication strategy built on close collaboration with enrollment management, was created and implemented from scratch with no added money or outsourcing of work. In one academic year, silos were broken down, a unified voice dedicated to promoting enrollment and retention was created, student communications were rebuilt from the ground up, and a dedication to unique visual communication was established to stack up with the heaviest of hitters in the four-year university realm.
You'll also hear how those plans were put to the ultimate test and prevailed during the fall 2020 enrollment push, during COVID-19.
How'd it all come together? You'll hear it from both sides.
About the Presenters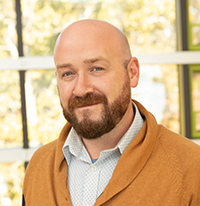 Patrick Stone
Director of Strategic Communications and Marketing
Cape Cod Community College, Massachusetts
Patrick Stone, director of strategic communications and marketing for 4Cs and director-at-large for NCMPR, will break down the complete overhaul of the college's strategic marketing efforts and construction of new communication tactics that changed the narrative for student success.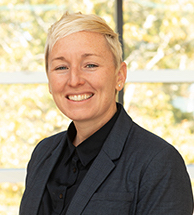 Christine McCarey
Dean of Enrollment Management
Cape Cod Community College, Massachusetts
Christine McCarey, dean of enrollment management for 4Cs, will discuss changes her team implemented to increase communication with students and how those changes have been integrated into targeted marketing strategies.
By joining forces, the college has seen a significant shift in enrollment in a short period of time and weathered the COVID-19 recruitment cycle for Fall 2020.