FREE!
2 p.m. Eastern • 1 p.m. Central
12 noon Mountain • 11 a.m. Pacific
The COVID-19 pandemic has created the need for crisis communication on a scale we've never seen before. Join this panel discussion with NCMPR colleagues for an informal Q&A session about the many different aspects of managing communications during the crisis, including the continual fallout affecting students, staff and faculty.
You'll hear from the experts on what's currently happening on their campuses, what their focus is right now, what their focus is as they look ahead to summer and fall, important lessons learned in the process, adjusting to working remotely, and opportunities and challenges for higher ed as we move beyond this pandemic. Then, you'll have a chance to ask questions and exchange ideas.
The host for this webinar is Jeff Julian, Interim Chief of Staff at Harper College in Illinois. Panelists are longtime members of NCMPR who have served as president of the organization and are recognized for their expertise in community college marketing and PR.
---
You'll still need to register for this webinar,
but it's offered FREE of charge.
---
About the Presenters
Ron Taber
Chief Marketing Officer
Northern Essex Community College, MA
Ron Taber has worked at Northern Essex Community College in Haverhill, Massachusetts, since 1998. He served on NCMPR's national board of directors, first as District 1 director and then as president in 2014-15.
Heather McDorman
Vice President for Marketing and Student Life
St. Charles Community College, MO
In her role as a vice president at St. Charles Community College, Heather McDorman oversees the departments of marketing and communications (marketing, PR/media relations, website, publications, graphic design, photography/videography, social media), student recruitment, and student life (student activities, mental health, conduct, disability support services and athletics). She recently celebrated 30 years at the college. She served on the NCMPR board of directors as District 5 director and then as president in 2010-11.
Andrea Hanstein
Director of Communications and Strategic Partnerships
California Virtual Campus-Online Education Initiative
Andrea Hanstein is director of communications and strategic partnerships with the California Virtual Campus-Online Education Initiative, a collaborative effort among California's 114 community colleges to increase access and success in online courses. Previously, she spent four years as the director of marketing and public relations at Foothill College in the San Francisco Bay Area and 13 years as the director of campus communications at Fullerton College in Southern California. She served on NCMPR's board of directors as District 6 director and then as president in 2013-14 and 2015-16.
Jennifer Boehmer
Executive Director of Institutional Advancement
Linn-Benton Community College, OR
In her role as executive director of institutional advancement at Linn-Benton Community College, Jennifer Boehmer oversees the LBCC Foundation, marketing-communications and government relations. Her specialties include community college advocacy, fundraising support and brand management. Boehmer was previously the director of strategic communications at Portland Community College. She served on the NCMPR board of directors as District 7 director and then as president in 2016-17.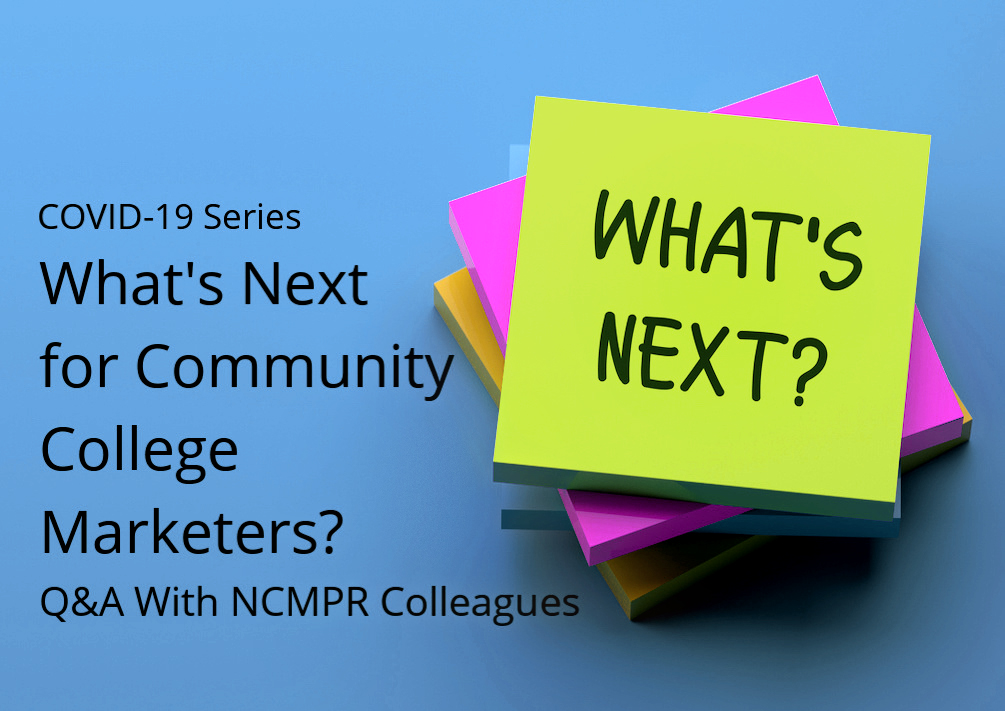 FREE! Thanks to These Sponsors
This webinar is part of a series NCMPR is providing FREE of charge to help members navigate the myriad of issues related to the COVID-19 (coronavirus) crisis. NCMPR is able to offer them as a complimentary service because of the generous support of these sponsors. Please help us say "THANKS!"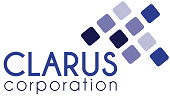 For more than three decades, CLARUS Corporation has been helping community colleges define their market opportunities, stay abreast of technology and grow their enrollments. Working in collaboration with your college, CLARUS helps to identify your markets, develop concrete strategies for reaching those markets, and facilitate your marketing messages through a variety of strategies, including digital advertising.


As a full-service marketing firm, Interact Communications works exclusively with community colleges and has more than two decades of experience researching, developing, and implementing marketing and media plans; creating cutting-edge collateral; and placing and evaluating the best media to reach key audiences. Interact has worked with more than 400 colleges across the country.


25th Hour Communications is a full-service marketing agency serving community colleges nationwide. The company provides expertly crafted, comprehensive marketing programs weaving traditional tactics with innovative digital solutions to meet your students where they are — whether on social media, reading a local newspaper or engaging with their favorite streaming platform.