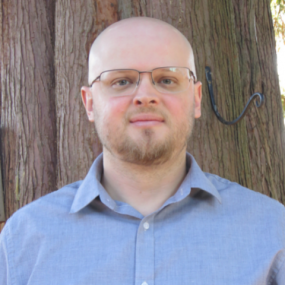 2021 District 7 Rising Star
Jordan Taylor
Lead Marketing Specialist
Clackamas Community College
Oregon City, OR
As a former community college student, Jordan Taylor has a passion for helping students begin their educational journey at Clackamas Community College. He strives to create campaigns and messaging that inspire people to make far-reaching decisions that will impact them intellectually and professionally, for the rest of their lives.
Taylor joined the college just a few weeks before COVID sent everyone home, and he had to quickly abandon one marketing campaign for another promoting online classes, called Go Far at Home. This campaign – which was up and running within days – included a web landing page, Google ads, social media ads, geofenced display ads, new online learning videos, billboards and radio ads. Go Far at Home was particularly complex because it targeted three audiences: high school grads and college freshmen; displaced workers; and students who had applied to Clackamas but not yet enrolled.
This campaign, which ran May and June of 2020, resulted in an increase of more than 80 student form submissions per month, and applications went from 672 in April to 829 in both May and June. One week prior to summer term, enrollment was up 9.6% from summer 2019's numbers. Go Far at Home also won Clackamas Community College Medallion and Paragon awards – and it's all thanks to Taylor's hard work, coordination and creativity.
Taylor is motivated to dig into the why and how of things. He is constantly seeking out data to measure efficacy, and his natural curiosity has lead to new tools and information to help Clackamas improve its marketing.
He's also a great team player. He likes to bounce ideas off his coworkers and seek their ideas and input. Taylor always makes deadlines and often steps up to help others and takes on work outside his role.
"And I have to mention his genuine kindness to everyone around him," writes Lori Hall, executive director of college relations at Clackamas and Taylor's nominator. "He is quick to acknowledge other people's work and thank them for it."