It's been two years. We've missed you, friends. And we can't wait to reconnect in Denver, Colorado.
As it becomes safer again to travel, NCMPR is looking to Denver to serve as something of a renaissance. A renaissance signifies a revival, highlighted by a passion to develop new skills, discover what works and what doesn't, and find the inspiration to reach higher and better. We invite you to join us and share your expertise in a long-awaited regathering of two-year college marketing and communication professionals at the foot of the Rockies in March 2022.
We understand that some colleges haven't lifted travel restrictions yet, and some members aren't comfortable with in-person conferences. Please know that this Renaissance in the Rockies will also occur virtually, so we ask accepted presenters to also submit their presentation online.
---
Renaissance in the Rockies is more than a tagline. It's a mindset.
---
Become part of the reason to celebrate a resurgence of creative energy from some of the best two-year college marketers in the business.
Renaissance in the Rockies
NCMPR 2022 National Conference
March 24-26, 2022
Gaylord Rockies Resort and Convention Center
Program details and registration coming September 2021.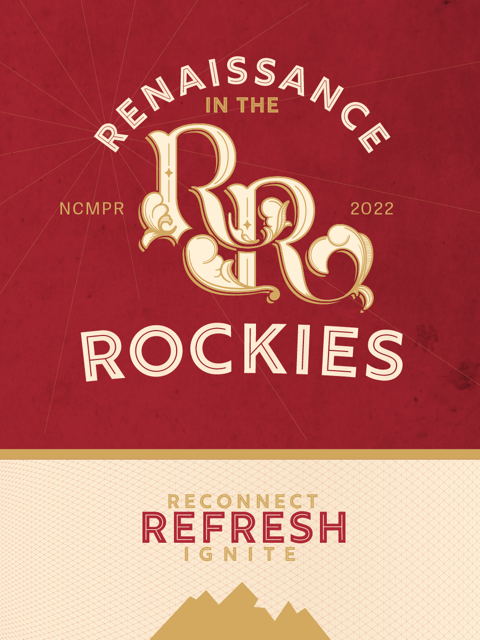 CALL FOR PRESENTATIONS!
If you have a presentation that you'd like to share with us in Denver, now is your chance to tell us about it. Use the link below to review guidelines and submit your proposals.